Branch Manager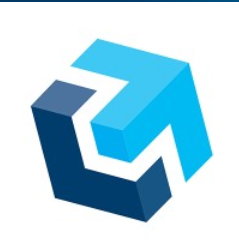 Columbia Threadneedle
Posted on Thursday, November 9, 2023
The Branch Manager role leads one or more Ameriprise owned branch offices. They are responsible to understand the local market and execute a business plan to growth the branch profitably. Key responsibilities include growth of existing advisor practices through business plan coaching on key revenue drivers, bringing new talent to the organization through successful recruiting and acquiring of external practices, leading with integrity, and developing a strong culture to optimize relationships and resources within the office.
Key Responsibilities
Implement national recruiting strategy. Recruit high quality experienced advisors to your branch. Actively generate leads into local area pipeline and manage the end-to-end candidate experience. Develop branch's unique value proposition and articulate to candidates. Execute on onboarding and ramp-up plans that drives growth.

Drive profitable organic growth of the branch office key metrics through active leadership, coaching, and delivery of the Ameriprise Client Experience. Inspect results regularly and provide systematic coaching to advisors in the branch on ongoing business planning, client acquisition, advice, investment solutions, external practice acquisition, and more.

Lead the branch with integrity. Perform front-line supervision to ensure sales activities are appropriately based on client objectives, goals, and risk tolerance. Anticipates, manages, and resolves risk items to ensure the interests of the client.

Develop strong local office culture, including a culture of peer learning and comradery; achievement orientation; growth and continuous development. Ensure Ameriprise core values are upheld - client focus, integrity always, excellence in all we do, and giving back to the communities in which we live and work.

Maintain or build personal wealth management practice serving clients through the Ameriprise Client Experience. Lead from the front and be a role model for others in how you serve your clients and run your practice.

Required Qualifications
Bachelors degree or equivalent

3 - 5 years of relevant work experience.

Obtain and maintain appropriate registrations to provide oversight on broker/dealer operations and develop advisor training.

Active FINRA Series 7 or ability to obtain within 150 days.

Active FINRA Series 24, or 9/10 or ability to obtain in 90 days

Active State Securities Agent Registration (S63 or S66) or ability to obtain within 150 days

Active State IAR registration (S65 or S66) or ability to obtain within 150 days

Active Life and Accident/Health insurance license or ability to obtain within 150 days

Proven success driving business growth.

Proven leadership skills and ability to drive and motivate an organization to achieve results.

Demonstrated sales success with proven ability to acquire clients and close business.

Self driven and achievement oriented.

Ability to execute a playbook to drive results.

Strong presentation skills.

P&L expense management and ability to analyze data and reports to determine business opportunities.

Knowledgeable and able to develop networks within the community.

Excellent compliance record.

Preferred Qualifications
Masters degree and/or relevant industry designations preferred (e.g. CFP)
About Our Company
We're a diversified financial services leader with more than $1 trillion in assets under management and administration. Our team of 20,000 people in more than 20 countries advise, manage and protect the assets and income of more than 2 million individual, small business and institutional clients. We are a long-standing leader in financial planning and advice, a global asset manager and an insurer. Our unwavering focus on our clients and strong financial foundation connects each of our unique businesses - Ameriprise Financial Services, Columbia Threadneedle Investments and RiverSource Insurance and Annuities. Here, we foster meaningful careers, invest in the future, and make a difference for clients, institutions and communities around the world.
Ameriprise Financial is an equal opportunity employer. We consider all qualified applicants without regard to race, color, religion, sex, national origin, genetic information, age, sexual orientation, citizenship, gender identity, disability, veteran status, marital status, family status or any other basis prohibited by law.
Full time
Exempt
Sales
AAG Ameriprise Advisor Group