Community & Marketing Associate (Full-time, Exempt)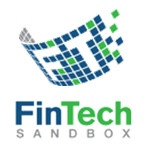 FinTech Sandbox
Marketing & Communications · Full-time
Boston, MA, USA · New York, NY, USA
40,000 – 60,000 USD per year
Posted on Friday, February 17, 2023
FinTech Sandbox: Community & Marketing Associate (Full-time, Exempt)
Location: Boston or NYC metro areas preferred
About FinTech Sandbox
FinTech Sandbox, prominent leader in the fintech ecosystem, is a non-profit that enables fintech startups around the world to build great products and applications, by providing free access to essential data and resources. Our goal is to be the go-to place for FinTech startups for data. We appreciate that the cost and access to data are major challenges for fintech startups, and we've brought together some of the world's leading data providers and financial institutions to solve this problem. In addition to supporting fintech entrepreneurs globally, we endeavor to strengthen the fintech innovation ecosystem through opportunities for interaction within the wider community. We host events to facilitate innovation and collaboration in the broader fintech community such as Boston Fintech Week, Demo Days, and more.
As part of FinTech Sandbox's Data Access Residency, we offer access to leading players in the fintech ecosystem through our network of corporate sponsors, data partners, investors, mentors, and community. We help startups in our program connect with:
● Industry-leading data and infrastructure partners - such as MSCI, FactSet, Associated Press, Equifax, Plaid, and more - including free access to a robust set of data feeds and APIs and cloud hosting.
● Potential partners looking to collaborate with startups - such as our partners at EY, MassMutual, and Fidelity. This includes Demo Days, one to one introductions, and startup promotion at our events.
● The vibrant FinTech community. We encourage opportunities to connect with our expert network. About the position:We are looking for a Community & Marketing Associate to join our team to promote and expand the FinTech Sandbox brand and help create opportunities to foster community among our startups, partners, sponsors, and the broader fintech ecosystem. This individual will also be responsible for managing our partnerships with community and fintech ecosystem organizations. We're looking for someone who can bring creativity and organization to our marketing and partnership channels to help promote our work supporting early-stage startups.
Responsibilities for this role fall into two main areas, Marketing & Design.
Own execution of FinTech Sandbox's social media strategy, growing the company's presence via blogs, LinkedIn, Twitter, YouTube, website, blog, and other mediums
Help develop and manage editorial calendar, strategic marketing plan timeline, idea generation, content planning, guest blog collaborations and more.
Develop new ideas for content and thought leadership pieces, including collaborations with FinTech Sandbox startups, sponsors, and ecosystem members
Design and create basic graphics for social media, emails, events, and promotional materials.
Ensure FinTech Sandbox is using a consistent voice, point of view, and messaging; Helping to develop clear brand guidelines and identity
Serving as a point of contact for our marketing and PR-related consultants and managing marketing-related projects, such as website redesigns, press release roll outs, etc.
Employ UTMs and campaign tracking for individual projects, sponsors, and community segments; Use gathered data to inform future campaigns
Work with Fintech Sandbox stakeholders and their teams to cross-promote content on blogs or social media
Community Building:
Consistent and proactive communication to our startup community, ecosystem, and sponsors via regular newsletters by identifying and collecting relevant news, events, and opportunities.
Manage relationships with key fintech and startup ecosystem organizations through regular outreach and meetings; Identify and build relationships with new relevant contacts
Organize and manage our database of over 9,000 ecosystem members including startups, accelerators, investors, financial institutions, universities, and other key players
New ideas on how to add more value to our startups and build a more engaged community, allowing them to come together on a more regular basis
Continue to advocate for the FinTech Sandbox brand and be an evangelist in key geographic and virtual communities; Identify, meet with, and assess potential new ecosystem partners
Essential Skills:
● At least 2 years of proven experience building and engaging communities, both digitally and in-person
● Passionate about startups and demonstrated knowledge in fintech
● Proficient in Adobe InDesign, Adobe Illustrator, Mailchimp. Preferred skills (or willing to learn):Stripo, Wordpress, Sprout Social, Canva, Splash, Typeform, and Medium.
● Exceptional ability to prioritize and manage projects with minimal oversight, including multiple complex projects simultaneously and delivering against deadlines
● Excellent communication and writing skills – ability to develop content ideas, as well as interesting storylines to pitch to media
● Ability to work with external communications, PR, and design teams for project-driven work
● Experience driving social media marketing programs and use of listening and publishing tools
● Excellent cross-functional team, project and organizational skills with attention to details
● Good eye for detail, design, and branding
● Not afraid of feedback on work products and able to iterate quickly
● Willingness to learn, roll-up your sleeves, and help build the brand and reach of FinTech Sandbox
The successful candidate will possess a passion for community engagement and brand building. The candidate will have strong analytical thinking, a focus on client service, and the ability to thrive self-sufficiently in a highly dynamic, constantly changing environment.
Why Work for FinTech Sandbox:
● Opportunity to make a real impact on entrepreneurs and the fintech ecosystem!
● Join a smart, dedicated, welcoming team - we always love a good trivia question and a clevermeme
● Exposure to exciting new startups building the next generation of financial technology solutions
● Flexible work schedule - ability to work from home or in an office as needed
● Medical and dental insurance - including company contribution to premiums
● Unlimited PTO + company holidays
● 401(k) Plan
● The starting salary for this role will be between $40,000 - $60,000, plus a performance-based bonus.
FinTech Sandbox is an equal opportunity employer.