Intern - Data Access/Startup Platform Associate (Part-time, Paid Internship)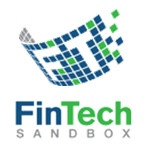 FinTech Sandbox
Administration, Product, Operations · Part-time
Boston, MA, USA · New York, NY, USA · Remote
Posted on Thursday, February 23, 2023
Fintech Sandbox: Intern - Data Access/Startup Platform Associate (Paid Internship, Part-time)
Internship: Remote role running May-December 2023 (with opportunity to extend into 2024)
FinTech Sandbox, prominent leader in the fintech ecosystem, is a nonprofit that enables fintech startups around the world to build incredible products and applications, by providing free access to essential data and resources needed to launch their companies. We seek to lower the barriers to entry for fintech founders and facilitate innovation by working with early-stage startups, premier data providers, financial institutions, and leading VCs to increase access to critical resources for startups and build connections across the fintech ecosystem.
About the position: Internship at Fintech Sandbox
Looking to gain exposure to the startup and fintech spaces? Interested to gain valuable skills for a potential future career in VC, platform, or product management? Love all things fintech? Curious about what it's like to join a startup? Then this is a great opportunity for you!
We are looking for an Associate Intern to join our team to help manage the fintech startup pipeline for our Data Access Residency program. This role would be the face of Fintech Sandbox for startups applying to our program and the first point of contact for community partnerships. This person will work closely with the team to manage our startup recruiting, pipeline management, due diligence, onboarding and startup success. This digital-savvy individual plays a key role in the core Data Access Residency program, creating a positive experience for each startup participant and providing efficiency and transparency for the FinTech Sandbox team. In addition to working with the startups in the program, the intern would contribute to key strategic marketing, data analytics, and project management tasks.
Responsibilities Include:
Management of Data Access Program – Coordinate and execute each phase of FinTech Sandbox's Data Access Residency program, from recruitment, application review, selection interviews and onboarding; Coordination with our Executive Director, Operations Director, and interview committee to provide the startup data access; Serve as the primary point of communication for the startups throughout the application/interview process.
Community and Startup Engagement – Communicate with and answer inbound requests from the ecosystem; Work with our 290+ startup residents and alumni to address questions, reach out for feedback, etc.
Analytics & Reporting – Using a variety of measurement tools (Google Analytics, Salesforce Asana, HubSpot, SurveyMonkey, etc.) to provide reports, analyze metrics, and continually find ways to improve our offerings through testing and new initiatives.
Projects – Lead ad-hoc projects to improve processes, create marketing materials, conduct analysis of our startup portfolio and the ecosystem with research and interviews, develop reporting and metrics to lead the business.
Beyond these core responsibilities, this role can truly be what you make of it! We are a team who loves new ideas and exploring new ways to engage with our startups, partners, and community. There are many other aspects of the company that you could get involved with, including events.
About you:
You're currently enrolled in an higher education program
Excellent communication and writing skills, including ability to produce written content
Personable and understands how to everyone has a positive interaction with FinTech Sandbox
Interested in fintech, startups, and trends in the ecosystem
Interest in financial technology and it's growth!
Previous experience with CRM tools, especially HubSpot is a plus
Strong ability to dig into analytics to provide actionable insights and conclusions
Willingness to learn, roll-up your sleeves, and get involved with any aspect of the company
About the role:
This position is remote, ideally in the East Coast time zone.
We are looking for an Associate to start with our team in May/June 2023. For the right candidate, we would like the opportunity to continue part-time through to Spring 2024.
This is a paid internship for 10-20 hours per week.
About FinTech Sandbox
FinTech Sandbox is a non-profit that enables FinTech startups to build great products and applications, by providing free access to essential data and resources. Our goal is to be the go-to place for FinTech startups for data. We appreciate that the cost and access to data are major challenges for FinTech startups, and we've brought together some of the world's leading data providers and financial institutions to solve this problem. In addition to supporting FinTech startups, we endeavor to strengthen the FinTech innovation ecosystem with other opportunities for interaction within the wider community.
As part of FinTech Sandbox's Data Access Residency program, we offer access to leading players in the FinTech ecosystem through our network of sponsors, data partners, investors, mentors, and community. We help start-ups in our program connect with:
Industry-leading data and infrastructure partners, including free access to a robust set of data feeds and APIs and cloud hosting.
Potential customers looking to collaborate with start-ups. This includes demo days, one to one introductions, and startup promotion at events.
The vibrant FinTech community. We encourage opportunities to connect with our expert network.
FinTech Sandbox is an equal opportunity employer.
See more open positions at FinTech Sandbox