Intern - Mass Fintech Hub Marketing Associate (Paid Internship, Part-time)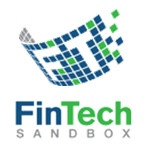 FinTech Sandbox
Marketing & Communications · Intern
Massachusetts, USA
Posted on Monday, February 27, 2023
Fintech Sandbox: Mass Fintech Hub Marketing Associate Intern (Paid Internship, Part-time)
Internship: Remote role running May-December 2023 (with opportunity to extend into 2024)
About Fintech Sandbox
FinTech Sandbox, prominent leader in the fintech ecosystem, is a nonproft that enables fintech startups around the world to build incredible products and applications, by providing free access to essential data and resources needed to launch their companies. We seek to lower the barriers to entry for fintech founders and facilitate innovation by working with early-stage startups, premier data providers, financial institutions, and leading VCs to increase access to critical resources for startups and build connections across the fintech ecosystem. In addition to the Data Access Residency main program, FinTech Sandbox also runs Boston FinTech week and the Mass Fintech Hub.
About Mass Fintech Hub
The Mass Fintech Hub is a public-private partnership comprising a network of Fintech leaders, financial experts, academics, public sector leaders and venture capitalists who empower Fintech startups to achieve success around the world. The initiative supports the Fintech ecosystem through programs that attract investment, talent, collaboration and encourage regulatory innovation.
Since officially launching in June 2021, the Mass Fintech Hub has hosted programming including career fintech bootcamps, career fairs, and startup-corporate collaboration events with 1,000+ attendees and beneficiaries.
About the position: Mass Fintech Hub Marketing Intern (Paid Internship, Part-time)
Looking to gain exposure to the startup and fintech spaces? Interested in gaining valuable skills for a potential future career in marketing or business development? Love all things fintech? Curious about what it's like to join a startup? Then this is a great opportunity for you!
As the Mass Fintech Hub Marketing Intern you will work closely with the Program Director to continue to build on the momentum of the Mass Fintech Hub programming and its impact on the MA Fintech Ecosystem. We are looking for a Marketing Intern to build out our networks to increase interest, attendance and engagement among key stakeholder groups, namely students and startups. This digital-savvy individual will have a key role in the marketing and stakeholder engagement, creating a positive experience for each participant and providing efficiency and transparency for the FinTech Sandbox team. In addition to working with the startups and stakeholder groups, the intern would contribute to key strategic marketing, data analytics, and project management tasks.
Here is your opportunity to have a real impact on a fast-growing high profile program!
Responsibilities Include:
Community Engagement - Research and support outreach to key stakeholder groups in order to increase engagement and programming participation, especially students and startups.
Social Media - Increase social media presence and engagement including new network(s) such as Instagram, setting up systems for repurposing content across social and measuring effectiveness. Also, lead social media takeovers during events, and interview MFTH members for social.
Startup Member Engagement - Serve as the primary point of communication for the startup members, responding to inbound startup membership inquiries and following up on membership requests, new member documents and gathering feedback.
Website - Owning and updating the Events page of the MFTH website.
Other projects - Update & develop marketing materials, lead ad-hoc projects to improve processes for marketing and events, assist with desk based research new platforms/e-resources that could support marketing and programming goals and support with transition to a new CRM system.
About you:
● Excellent communication and writing skills, including ability to produce written content
● Personable and understands how to provide everyone a positive interaction with FinTech Sandbox and the Mass Fintech Hub
● Interested in fintech, startups, trends in the ecosystem as well as financial technology and it's growth!
● Previous experience with Social Media, CRM tools, especially HubSpot is a plus
● Strong ability to conduct research and dig into analytics to provide actionable insights and conclusions
● Willingness to learn, roll-up your sleeves, and get involved with any aspect of the company
About the role:
This position is remote, but ideally based in Massachusetts.
We are looking for an Intern to start with our team in May/June 2023. For the right candidate, we would like the opportunity to continue part-time through to Spring 2024.
This is a paid internship for 10-20 hours per week.
FinTech Sandbox is an equal opportunity employer.
See more open positions at FinTech Sandbox