IT Asset Management (ITAM) Consultant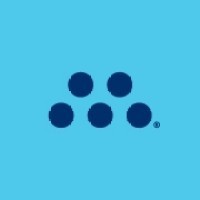 MassMutual
IT
Springfield, MA, USA
Posted on Wednesday, August 23, 2023
IT Asset Management (ITAM) Consultant
Springfield, Massachusetts
Technology
Job ID R13977
The Opportunity
Are you a detail-oriented professional with a passion for optimizing IT asset management processes? We're seeking an IT Asset Management Consultant to join our dynamic team. As a crucial member of our organization, you'll be responsible for the efficient administration and oversight of our Asset Portfolio, utilizing our cutting-edge IT Asset Management Database.
The Team
The IT Asset Management team is responsible for overseeing the organization's IT asset portfolio using tools like ServiceNow and the SAM Pro module. They manage both hardware and software assets throughout their lifecycle, from procurement to retirement or destruction. This includes ensuring accurate asset records, adhering to ITAM Standard Operating Procedures, and collaborating with various teams to optimize asset utilization. The team also handles software vendor audits, generates reports, and develops compliance dashboards. They work to identify cost-saving opportunities, track licenses and subscriptions, and ensure timely license renewals. Monitoring metrics helps them identify optimization possibilities.
The Impact:
Managing Hardware and Software Assets:

Employee Responsibility: Oversee the complete lifecycle of hardware and software assets using tools like ServiceNow and SAM Pro, from procurement to retirement, maintenance, and renewals.
Impact on the Team: Ensures accurate tracking and management of assets, minimizing inefficiencies and preventing overspending on unnecessary assets.

Ensuring Data Quality of IT Asset Records:

Employee Responsibility: Maintain accurate and reliable records of IT asset data, contributing to the integrity of the asset management database.
Impact on the Team: Provides a dependable foundation for decision-making and compliance, reducing errors and enhancing overall operational efficiency.

Collaborating with Service and Product Owners:

Employee Responsibility: Work closely with stakeholders to understand their requirements, asset utilization, and optimization needs, contributing to strategic asset portfolio planning and risk management.
Impact on the Team: Enhances communication and alignment between IT asset management and other departments, promoting efficient resource allocation.

Creating Ad-hoc IT Asset Management Reports:

Employee Responsibility: Generate specialized reports on asset-related data as required, offering valuable insights for decision-making and improving transparency.
Impact on the Team: Facilitates informed decision-making by providing timely and relevant information to various stakeholders, leading to better asset management strategies.

Developing and Maintaining Software Compliance Dashboards:

Employee Responsibility: Establish and update compliance dashboards in ServiceNow for different product categories, ensuring adherence to licensing agreements and minimizing legal risks.
Impact on the Team: Proactively mitigates compliance risks, avoiding potential penalties, and fostering a culture of accountability within the organization.

Identifying and Implementing Software Reutilization Projects:

Employee Responsibility: Identify opportunities to repurpose existing software licenses and assets, contributing to cost savings and resource optimization.
Impact on the Team: Drives cost efficiency while maximizing the utility of assets, positively influencing the organization's financial health.
These responsibilities collectively contribute to the efficient management of the organization's IT assets, foster collaboration among different teams, promote compliance, and enable data-driven decision-making. The IT Asset Management Consultant's efforts play a pivotal role in maintaining a streamlined asset lifecycle and optimizing the use of technology resources.
The Minimum Qualifications
2+ years IT Asset Management experience or related experience
2+ years working with data sets containing over 1000 records
2+ years of proficiency with Microsoft Office, especially Excel
The Ideal Qualifications
Understanding and working knowledge of IT Asset Management Practices
Experience working with IT Asset Management Tools; ServiceNow's SAMPro preferred
Working knowledge of Asset Data, Data Types, Data fields and Data Mapping
ITIL Certification is a plus
Degree in Information Management or related is preferred
Ability to read contracts in relation to IT Asset Terms and Schedules
What to Expect as Part of MassMutual and the Team
Regular meetings with the IT Asset Management team
Focused one-on-one meetings with your manager
Access to mentorship opportunities
Networking opportunities including access to Asian, Hispanic/Latinx, African American, women, LGBTQ, veteran and disability-focused Business Resource Groups
Access to learning content on Degreed and other informational platforms
Your ethics and integrity will be valued by a company with a strong and stable ethical business with industry leading pay and benefits
#LI-MS1
Salary Range: $72,500.00-$95,100.00
Apply
MassMutual is an Equal Employment Opportunity employer Minority/Female/Sexual Orientation/Gender Identity/Individual with Disability/Protected Veteran. We welcome all persons to apply. Note: Veterans are welcome to apply, regardless of their discharge status.
If you need an accommodation to complete the application process, please contact us and share the specifics of the assistance you need.