Head of BP&AD Strategy: Brand and Product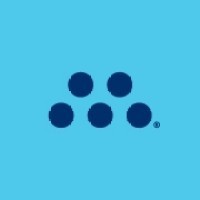 MassMutual
Product
Boston, MA, USA
Posted on Saturday, November 11, 2023
Head of BP&AD Strategy: Brand and Product
Boston, Massachusetts
Strategy
Job ID R14392
Brand, Product, and Affiliated Distribution defines, builds, and prioritizes MassMutual's life, annuity, and worksite product roadmap needed to support our full spectrum of distribution channels. The Marketing team is responsible for MassMutual's brand as well as marketing across all products and channels. Finally, we manage MassMutual's network of 7,500 financial advisors across the U.S, who daily help their clients secure their financial future through an array of insurance and retail wealth management solutions.

As a leader on the BP&AD Business Strategy team, your efforts will focus on:
• Partnering with Product to provide market analysis, financial drivers, and a consumer perspective on product ideation to ensure MassMutual's competitive positioning
​
• Working with the Marketing team to build business strategy and ensure that it is clearly and consistently positioned with senior leaders
• Cross-level with the Affiliated Distribution strategy team to focus on the most valuable questions within BP&AD
• Lead our key accounts team to identify and interface with MassMutual's most significant business partners
• Scope projects, lead teams, and deliver bespoke research projects that influence executive decision-making
• Share synthesized perspectives on the competitive landscape
• Provide insights that shape BP&AD's strategic trajectory
The Team:
As pace of change continues to accelerate externally and internally, BP&AD has greater needs to monitor and understand the external environment, make deeper use of data/analytics, and generate swift insights to inform BP&AD and MassMutual decision-making.
To this end, the BP&AD Strategy team is focused on five themes:
Inform SLT and ELT decision-making through Strategy Projects

Set the agenda for BP&AD to leverage and influence Data Science/Analytics, Finance and other corporate stakeholders

Deliver focused and impactful work that shapes our affiliated distribution strategy to align it with industry, market, and consumer preferences

Provide thought leadership on various BP&AD business strategies

Ensure that BP&AD narratives are clearly communicated and that impact is measurable
The Impact:
Drive substantive strategic problem-solving efforts – thought leadership (e.g., defining key questions and problem-solving hypothesis), stakeholder engagement (e.g., leading stakeholder interactions and providing constructive challenge), and team leadership (e.g., leading the research/analysis with our Analysts)

Generate impact as a trusted advisor by maintaining the ability to see the big picture in inherently complex and dynamic situations, and demonstrating a strong nose for value in both prioritizing and solving problems

Role model behaviors (e.g., high energy, self-driven, strong interpersonal skills, intellectual curiosity, highest level of professionalism, inclusive behaviors, orientation towards client and team instead of self)

Positively contribute to BP&AD's "course and speed" towards ambitious 2025 goals, and help drive the success of MassMutual
The Minimum Qualifications:
5+ years of strategy consulting experience (must be highly rated), inclusive of experience leading substantive portions of project teams

Strategy consulting experience should be from a top-tier management / strategy consulting firm or a similar role with a leading internal strategy function

Bachelor's degree from leading college or university; graduate degree is valued, but not a requirement

Track record of developing Analysts through coaching and mentoring

Ability to quickly break down problems in a structured manner, and prioritize analysis

Ability to analyze complex data and draw out insights and implications

Ability to create simple, powerful, and data-driven communications for senior leaders

Ability to effectively communicate with senior leaders and build enduring, trust based and high-impact relationships with clients and other colleagues

Financial services experience is valued, but not a requirement
What to Expect as Part of MassMutual and the Team
Regular meetings with the BP&AD Strategy team

Focused one-on-one meetings with your manager

Access to mentorship opportunities

Networking opportunities including access to Asian, Hispanic/Latinx, African American, women, LGBTQ, veteran and disability-focused Business Resource Groups

Access to learning content on Degreed and other informational platforms

Your ethics and integrity will be valued by a company with a strong and stable ethical business with industry leading pay and benefits
#LI-LS1
MassMutual is an Equal Employment Opportunity employer Minority/Female/Sexual Orientation/Gender Identity/Individual with Disability/Protected Veteran. We welcome all persons to apply. Note: Veterans are welcome to apply, regardless of their discharge status.
If you need an accommodation to complete the application process, please contact us and share the specifics of the assistance you need.
Salary Range: $185,300.00-$243,100.00
Apply