Director of ServiceNow Product Delivery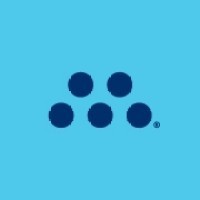 MassMutual
Product
Boston, MA, USA
Posted on Saturday, November 11, 2023
Director of ServiceNow Product Delivery
Boston, Massachusetts
Technology
Job ID R14211
This role needs to be a Certified ServiceNow Platform Administrator, who will work closely with other members of the platform team globally to ensure the stability and growth of ServiceNow. The position will require the ability to multi-task and work independently, as well as work collaboratively with teams, some of which may be geographically distributed. The Platform Lead will bring expertise and provide overall guidance on best practices, improving overall platform health, reviewing current platform architecture and suggesting changes based on best practices to serve all of business and technology groups.
Responsibilities:
Manage, develop, coach, and motivate staff members

Oversee the delivery and services for the business and IT partner relationships

Financial and resource planning needed to achieve department business objectives

Service as a technical resource to provide day to day platform health checks, platform monitoring, and reporting

Create roadmaps in alignment to business objective

Facilitate architecture reviews

Coordinate with platform architect to establish a solid foundation

Maintain the stability and usability of the platform across production and non-production environments

Drive solid instance health by reviewing and guiding the remediation of configurations that do not align to ServiceNow best practices

Lead upgrade planning and execution

Responsible for instance security governance and standards

Manages instance security: user/group access, administration, access control lists

Manage support for incidents

Provides configuration assistance to developers

Drive the adoption of new features and functionality

Lead technical conversations and assist in training and mentoring of more junior staff

Effectively partner with organization change readiness team to deliver appropriate business impact and training for end-users

Manages vendor relationships to optimize outcomes

Member of the management team that develops strategies and vision for the larger organization
Essential Skills:
Has knowledge of ServiceNow platform and its many modules / capabilities and is an expert in project management methodologies and Jira

Takes a data-focused approach to understanding customer needs, translate strategic objectives into action, and prioritize to improve value delivered
Grasp sophisticated product features and break them into clear and concise stories with well-defined business value and acceptance criteria and optimally communicate these
Continuous improvement mindset and encourage an agile way of working
Committed to developing a balance of technology and non-technology skills to fully appreciate the broad needs of our customers
Researching, designing, implementing, evaluating new platform capabilities and managing the ServiceNow platform

High degree of emotional intelligence and strong story-telling capabilities with proven ability to manage stakeholders at all levels of an organization from Global C-suite to practitioners, both in written and verbal communication
Responsibilities
Assist with incoming demand triage and help project teams achieve "good order" in preparation for development activities
Assist with creating and providing high-level estimates for project planning
Analyze and decompose business requirements to assist with system design activities
Consult on and/or document requirements and create use cases
Consult on and/or document non-functional requirements for application specific components
Translate technical concepts into business terms and vice versa
Assist the developers in the overall design as the ECM/CET expert, bridging the gap between the requirements and technology – this may include field mapping between source and system(s) and our target repository
Help drive design discussions to ensure they align with the architectural roadmap and can be adhered to within project schedule and budget
Assist the developers in the overall design across ECM and other CET systems; identify gaps, problems and dependencies between individual designs and systems
Participate in Peer Reviews of designs, code and production readiness
Provide input into project test strategies and test scenarios; participate (directly or indirectly) in all phases of project testing
Operate independently on multiple project tasks of varying complexity
Identify and drive process improvement opportunities
Basic Qualifications
10+ years of relevant leadership experience

Bachelor's degree in a related field

Experience managing ServiceNow projects and /or project tracks

Certified ServiceNow Platform Administrator

Strong technical foundation in the ServiceNow platform, either as a platform admin or developer

Experience with improvement models like

Six Sigma

ITILv4 certified

Cloud application technology experience

Experience with strategic planning, business development, or stakeholder management

Ability to work with staff at all levels of the organization

Large program experience leading architecture and architecture design

Excellent written and verbal communications skills

Ability to work within a complex business environment

Highly motivated to work on large and complex solutions

Proven experience navigating complex matrixed and global organizations

Proven experience in driving process optimization and organizational change

Proven ability to operate in a constant state of change, adapting style, approach and delivery to drive to business outcomes in a pragmatic manner

Proven ability to think innovatively in developing and executing change

Excellent facilitation skills and proven ability in promoting collaboration within and across teams

Proven ability to promote sharing of best practices and leverage learnings across teams

Self-motivated with the ability to work independently toward established goals

Ability to multitask, solve problems resourcefully, and work well under pressure
Preferred Qualifications
Experience with HR Service Delivery or Integrated Risk Management Module preferred.
#LI-RK1
MassMutual is an Equal Employment Opportunity employer Minority/Female/Sexual Orientation/Gender Identity/Individual with Disability/Protected Veteran. We welcome all persons to apply. Note: Veterans are welcome to apply, regardless of their discharge status.
If you need an accommodation to complete the application process, please contact us and share the specifics of the assistance you need.
Salary Range: $128,000.00-$168,000.00
Apply