Senior Developer - State Street Global Advisors, AVP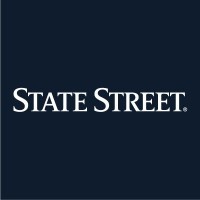 State Street
Software Engineering
Boston, MA, USA
Posted on Friday, March 17, 2023
As a Senior Developer, you will design and develop web solutions using Adobe Experience Manager (AEM) technologies to help State Street Global Advisors further advance our customer-centric, multi-lingual, digital experience capabilities.
Select if HYBRID: This role can be performed in a hybrid model, where you can balance work from home and office to match your needs and role requirements.
As Senior AEM Developer, you will:
Design and Develop customer centric multi-lingual solutions using Adobe Experience Manager (AEM) technologies such as templates, components, content and experience fragments, HTL, JavaScript, MSM, workflow, listeners and OSGI bundles
Integrate AEM platform with 3rd party APIs and data providers to meet business and content requirements
Collaborate with offshore team and participate in Agile Sprints for continuous delivery
Apply software development best practices for code quality and security including unit testing , static and dynamic code scan.
Perform code builds, merges and deployments across various environments using CICD technologies
Work with Adobe Managed Services for managing multi-tenant AEM applications for deployments, patches, upgrades and issues resolutions.
Tune AEM platform for performance and security best practices including permissions and dispatcher configuration
Work with business stakeholders and application users to response to their inquiries and issues.
Perform debugging and troubleshooting to resolve production issues along with Root Cause analysis (RCA)
These skills will help you succeed in this role
Minimum 5+ years web development experience
Minimum 3+ years with Adobe AEM Experience
Hands on experience with Content management System: Adobe AEM. Product (CRX, WCM, and DAM)
Knowledge of Java Content Repository (API) suite, Sling web framework and Apache Felix OSGi framework is required.
Strong experience with Adobe AEM building blocks including templates, components, fragments, dialogs widgets and bundles.
Able to develop digital client experiences based on the foundation of the Adobe AEM product
Experience with responsive web design and multi-lingual and MSM setup in AEM
Experience with AEM dispatcher configuration for best practices along with CDN integration
Experience with customizing AEM workflows, user management and tagging administration of AEM.
Experience working with Adobe Managed Services (AMS) and AEM As a Cloud Service
Experience in AEM permissions and SSO setup
Education & Preferred Qualifications
Bachelors or Master degree in computer science or related technical field from an accredited university
Working Knowledge of J2EE, JavaScript, REST API,

OAuth, CICD, Maven,

Apache Webserver & Linux Platforms
Solid problem-solving capabilities, including ability to analyze issues, identify root causes, and recommend solutions.
Experience with API development for exposing data or content as a service.
Recent experience working in Banking and/or Financial Services is a plus, but not required.
Experience working with development teams in cross-functional projects.
Experience in integration with Adobe Analytics , Adobe Launch and Adobe Target is a plus, but not required
Database skills including writing SQL queries is a plus, but not required
Adobe Workfront experience is a plus, but not required.
Are you the right candidate? Yes!
We truly believe in the power that comes from the diverse backgrounds and experiences our employees bring with them. Although each vacancy details what we are looking for, we don't necessarily need you to fulfil all of them when applying. If you like change and innovation, seek to see the bigger picture, make data driven decisions and are a good team player, you could be a great fit.
About State Street Global Advisors
What We Do. As the asset management arm of State Street Corporation, State Street Global Advisors has served the world's governments, institutions and financial advisors for over four decades. With a rigorous, risk-aware approach built on research, analysis and market-tested experience, we build from a breadth of active and index strategies to create cost-effective solutions. As stewards, we help portfolio companies see that what is fair for people and sustainable for the planet can deliver long-term performance. And, as pioneers in index, ETF, and ESG investing, we are always inventing new ways to invest. As a result, we have become one of the world's largest asset managers with trillions of dollars under our care.
Our Mission. At State Street Global Advisors our mission is to invest responsibly to enable economic prosperity and social progress. We are driven by a desire to help our clients, and those who rely on them, achieve a better future. We have a long history of developing innovative investment strategies to provide our clients with reliable and transparent returns, cost-effectively, and without excessive risk.
Work, Live and Grow. We make all efforts to create a great work environment. Our benefits packages are competitive and comprehensive. Details vary by location, but you may expect generous medical care, insurance and savings plans, among other perks. You'll have access to Flexible Work Programs to help you match your needs. And our wealth of development programs and educational support will help you reach your full potential.
Inclusion, Diversity and Social Responsibility. We truly believe our employees' diverse backgrounds, experiences and perspectives are a powerful contributor to creating an inclusive environment where everyone can thrive and reach their maximum potential while adding value to both our organization and our clients. We warmly welcome candidates of diverse origin, background, ability, age, sexual orientation, gender identity and personality. Another fundamental value at State Street is active engagement with our communities around the world, both as a partner and a leader. You will have tools to help balance your professional and personal life, paid volunteer days, matching gift programs and access to employee networks that help you stay connected to what matters to you.
State Street is an equal opportunity and affirmative action employer.
Company: State Street Global Advisors
Salary Range:
$100,000 - $160,000 Annual
The range quoted above applies to the role in the primary location specified. If the candidate would ultimately work outside of the primary location above, the applicable range could differ.