Investment Oversight Analyst, Off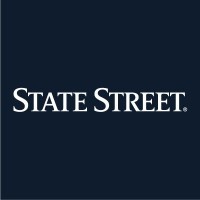 State Street
IT
Boston, MA, USA
Posted on Friday, June 9, 2023
Who we are looking for
Officer, North America Investment Oversight will provide investment oversight support for the investment management and other functions of SSGA and SSgA Funds Management, Inc. The Investment Oversight team is responsible for supporting investment compliance, including the monitoring of regulatory requirements and client-specific guidelines, trade oversight, and client reporting, as well as other specialized areas of compliance.
Why this role is important to us
The team you will be joining is a part of State Street Global Advisors, one of the biggest asset managers in the world, that provides services to the world's governments, institutions and financial advisors across the globe. With over four decades of experience and trillions of dollars in assets under management, we offer one of the broadest selections of services across asset classes, risk profiles, regions and styles. As pioneers in index, ETF, and ESG investing, we are always inventing new ways to invest.
Join us if making your mark in the asset management industry from day one is a challenge you are up for.
What you will be responsible for
· Performing pre and post trade compliance monitoring for all asset classes on commingled funds, separately managed accounts, and registered funds;
· Analyse compliance breach trends, identify root causes, and resolve potential systemic issues, including recommending process design improvements and operational efficiencies
· Developing, testing, and implementing automated rules within the monitoring systems and manual monitoring procedures for non-automated rules;
· Reading governing documents such as Fund Regulatory governing documents and Investment Management Agreements; identifying and resolving interpretive issues, and reviewing investment restrictions;
· Extracting compliance restrictions from governing documents for new accounts and amendments, and coding those restrictions into the compliance systems;
· Completing required new account/amendment documentation, including obtaining all necessary signatures, prior to effective date;
· Manage and provide support to completion of new account/amendment onboarding process to ensure that appropriate reviews and sign-offs are timely obtained
· Tracking new account and amendment onboarding status, providing reporting and updates to management;
· Developing or enhancing policies and procedures related to compliance processes, with a focus on establishing globally consistent best practices;
· Lead projects with IT, Data, and system vendors to identify ways to further enhance automation in the compliance system;
· Lead reviews with internal and external auditors to facilitate controls reviews;
· Lead in Project work (reviewing regulatory fund docs, compliance system coding/testing, etc..)
· Conduct client/local regulator meetings
What we value
These skills will help you succeed in this role
· Ability to work under pressure
· Ability to read governing compliance documents such as IMAs and Prospectus/SAI
· Demonstrated communication and interpersonal skills
· Strong analytical skills and organizational skills
· Attention to detail
· Ability to work independently and collaboratively with various levels of the organization
Education & Preferred Qualifications
· Bachelor's degree in Finance, Accounting or Economics is preferred
· 1-3 years' experience in the investment management field including experience in investment portfolio compliance or other areas of compliance
· Charles River (CRD) / Sentinel rule coding experience
· Proficient in Bloomberg
· Proficient in Microsoft Word and Excel
· Knowledge of local regulations as it pertains to rule coding and monitoring of accounts
About State Street
What we do. State Street is one of the largest custodian banks, asset managers and asset intelligence companies in the world. From technology to product innovation, we're making our mark on the financial services industry. For more than two centuries, we've been helping our clients safeguard and steward the investments of millions of people. We provide investment servicing, data & analytics, investment research & trading and investment management to institutional clients.
Work, Live and Grow. We make all efforts to create a great work environment. Our benefits packages are competitive and comprehensive. Details vary by location, but you may expect generous medical care, insurance and savings plans, among other perks. You'll have access to flexible Work Programs to help you match your needs. And our wealth of development programs and educational support will help you reach your full potential.
Inclusion, Diversity and Social Responsibility. We truly believe our employees' diverse backgrounds, experiences and perspectives are a powerful contributor to creating an inclusive environment where everyone can thrive and reach their maximum potential while adding value to both our organization and our clients. We warmly welcome candidates of diverse origin, background, ability, age, sexual orientation, gender identity and personality. Another fundamental value at State Street is active engagement with our communities around the world, both as a partner and a leader. You will have tools to help balance your professional and personal life, paid volunteer days, matching gift programs and access to employee networks that help you stay connected to what matters to you.
State Street is an equal opportunity and affirmative action employer.
Discover more at StateStreet.com/careers
Salary Range:
$65,000 - $102,500 Annual
The range quoted above applies to the role in the primary location specified. If the candidate would ultimately work outside of the primary location above, the applicable range could differ.