North America Head of SPDR ETF Marketing, State Street Global Advisors, Managing Director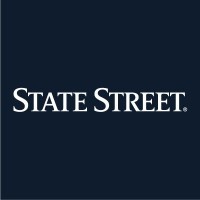 State Street
Marketing & Communications, Operations
Boston, MA, USA
Posted on Friday, June 9, 2023
Why this role is important to us
The team you will be joining is a part of State Street Global Advisors, one of the biggest asset managers in the world, that provides services to governments, institutions and financial advisors across the globe. With over four decades of experience and trillions of dollars in assets under management, we offer one of the broadest selections of investments across asset classes, risk profiles, regions and styles. As pioneers in index, ETF, and ESG investing, we are always inventing new ways to invest.
You will be part of a collaborative and award winning marketing team that is driving business results through data driven, creative and high impact marketing campaigns and initiatives.
State Street Global Advisors' SPDR ETF business is the third largest in the world with an innovative heritage having created many of the world's first ETFs.
Reporting directly to the State Street Global Advisors Chief Marketing Officer, as Head of North America SPDR ETF Marketing you will be responsible for leading and driving all marketing activities for the SPDR ETF business in North America.
Key responsibilities will include:
Talent Management - Lead a team of approximately 15 channel and product marketers who have deep experience and expertise with the institutional and advisor marketplace. In parallel, co-ordinate the activities of a large number of dedicated ETF functional experts across various marketing disciplines (content, digital, design, public relations, etc.)
North America ETF Marketing Strategy Development - Develop the marketing strategy for the NA SPDR ETF business aligned to business priorities in close partnership with the Americas Head of SPDR Distribution. In addition, partner closely with your peer -- the EMEA and APAC Head of SPDR ETF Marketing -- to drive global campaigns with consistency and scale.
North America ETF Target Markets - Accountable for clearly defining target audiences, objectives and the go-to-market strategy for the firm's broad set of ETF products and solutions in close partnership with the Americas Head of SPDR Distribution.
North America ETF Marketing Budget – responsible for the deployment of a significant marketing budget dedicated to specific ETF products as well as discretionary marketing budgets.
Marketing Resource deployment – responsible for the development of an effective prioritization framework across NA SPDR ETF marketing such that marketing resources (budget and people) can be deployed for maximum effect.
ETF Marketing Strategy Execution - Lead the end-to-end execution of all ETF marketing campaigns and initiatives across North America spanning the entire marketing funnel – awareness, consideration, lead generation, and delivering nurtured contacts to sales to drive business wins and new opportunities.
ETF Marketing Metrics and Measurement of Success – Accountable for delivering a robust set of transparent marketing metrics such that the economic effectiveness of marketing initiatives that can be assessed and evaluated in a timely manner.
Regulatory Responsibility – Accountable for ensuring compliance with all required regulatory obligations, (institutional and intermediary), in North America.
External Stakeholder engagement – Accountable for coordinating regional marketing priorities and effectiveness to external bodies like joint partnerships.
Brand -- Partner with subject matter experts, content strategists, public relations and brand team members to promote and enhance the SPDR ETF brand in North America and related sub-brands in alignment with the State Street Global Advisors brand.
Product -- Partner with product, capital markets and distribution teams to market product launches in North America to drive awareness and interest.
Creative -- Work with brand and advertising teams to develop creative and engaging campaigns utilizing linear & Over-the-Top (OTT) TV, digital display, out of home and sponsorships for several ETF products.
Client Experience -- Partner with digital teams to continuously improve the client experience and engagement across web, social, eDM and SEO/SEM.
What we value
These skills will help you succeed in this role
10-15 or more years of relevant marketing communications experience: expertise with ETF channel and product marketing leadership
Financial services experience essential – experience with ETFs highly desired
Talent Management – strong track record in recruiting, retaining and developing a high performing team across multiple geographies and disciplines.
Executive Presence - Prior experience and success interacting with and influencing executive level / C-Suite leaders
Demonstrated ability to develop digital-first, omni-channel marketing campaigns, including optimization and measurement
Outstanding verbal and written communication skills
Effective team player with ability to drive initiatives independently
Strong management skills are paramount to the success of this role
Proven ability to work across a matrixed organization
Data driven mindset ranging from understanding and identifying clients and prospects to measuring success of marketing initiatives
Ability to clearly define and improve client journeys across multiple digital touch points
Education & Preferred Qualifications
Bachelor's degree preferably with a major in marketing or communications; master's degree preferred
Understanding of digital and reporting platforms such as Marketo, Salesforce, Adobe, Tableau and proficiency in PowerPoint and Excel.
Location:
About State Street Global Advisors
For four decades, State Street Global Advisors has served the world's governments, institutions and financial advisors. With a rigorous, risk-aware approach built on research, analysis and market-tested experience, we build from a breadth of index and active strategies to create cost-effective solutions. And, as pioneers in index, ETF, and ESG investing, we are always inventing new ways to invest. As a result, we have become the world's fourth-largest asset manager* with US $3.6 trillion under our care.
Work, Live and Grow. We make all efforts to create a great work environment. Our benefits packages are competitive and comprehensive. Details vary in locations, but you may expect generous medical care, insurance and savings plans among other perks. You'll have access to flexible Work Program to help you match your needs. And our wealth of development programs and educational support will help you reach your full potential.
Inclusion, Diversity and Social Responsibility. We truly believe our employees' diverse backgrounds, experiences and perspective are a powerful contributor to creating an inclusive environment where everyone can thrive and reach their maximum potential while adding value to both our organization and our clients. We warmly welcome the candidates of diverse origin, background, ability, age, sexual orientation, gender identity and personality. Another fundamental value at State Street is active engagement with our communities around the world, both as a partner and a leader. You will have tools to help balance your professional and personal life, paid volunteer days, matching gift program and access to employee networks that help you stay connected to what matters to you.
State Street is an equal opportunity and affirmative action employer.
We will ensure that individuals with disabilities are provided reasonable accommodation to participate in the job application or interview process, to perform essential job functions, and to receive other benefits and privileges of employment. Please contact us to request accommodation.
Discover more at StateStreet.com/careers
Salary Range:
$170,000 - $267,500 Annual
The range quoted above applies to the role in the primary location specified. If the candidate would ultimately work outside of the primary location above, the applicable range could differ.