Application Development Lead, Assistant Vice President, Hybrid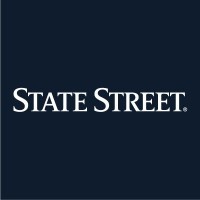 State Street
Quincy, MA, USA · Princeton, NJ, USA
Posted on Wednesday, June 14, 2023
Who we are looking for
The candidate must have more than 8+ years of experience in IT. This role is for a Senior Snowflake/ Python/ Oracle Development Lead with strong experience in design/ data modeling/ development & performance tuning. Candidate will be working on building Cloud based DW solutions for F2B clients.
This role can be performed in a hybrid model, where you can balance work from home and office to match your needs and role requirements.
What you will be responsible for
As Application Development Lead you will
Assist, from a technical standpoint, in the implementation of a Data Model for Enterprise Data Platform servicing F2B clients
Design & Development of scalable applications involving cloud-based infrastructure

(Azure/Snowflake/Python/Cosmos

DB)
Release Engineering automation for code distribution to different client regions/instances
Address data issues, environment issues, performing impact analysis, root cause analysis,corrective, adaptive and perfective maintenance
What we value
These skills will help you succeed in this role
Experience in micro-services architecture and understanding of Cloud Computing is highly desirable
Experience with MicroServices - API/Event Driven

Architecture/Development

Install, configure and test software; problem investigation; database configuration, tracing and performance analysis
Strong hands on experience in troubleshooting Devops pipelines and Azure services
Education & Preferred Qualifications
Bachelor's Degree level qualification in a computer or IT related subject
8+ years of experience in professional database and data warehouse development
8+ years of development experience writing SQL queries/Stored Procedures for any another Relational Databases like Oracle, SQL Server
3+ years of experience on Snowflake development including Snowpipes, Snowshare, Task, Streams, UDFs and Procedures
2+ years of experience on cloud-based development including Azure Services, Azure Devops, Kubernetes, Docker
Additional requirements
Exposure to working in financial services; front- or middle-office, or fund management business areas ideal
Experience dealing with users or clients from either a technical or business area
Desire to work in client facing environment
Ability to communicate effectively and in a professional manner both written and orally
Be a team player with a positive attitude, enthusiasm, initiative, and self-motivation
Ability to multi-task, meet aggressive timelines and have strong work ethics
Experience of working in the financial industry
Experience with agile development methodology
Any experience with Enterprise Servicing Platform and Java is plus
Are you the right candidate? Yes!
We truly believe in the power that comes from the diverse backgrounds and experiences our employees bring with them. Although each vacancy details what we are looking for, we don't necessarily need you to fulfil all of them when applying. If you like change and innovation, seek to see the bigger picture, make data driven decisions and are a good team player, you could be a great fit.
Why this role is important to us
Our technology function, Global Technology Services (GTS), is vital to State Street and is the key enabler for our business to deliver data and insights to our clients. We're driving the company's digital transformation and expanding business capabilities using industry best practices and advanced technologies such as cloud, artificial intelligence and robotics process automation.
We offer a collaborative environment where technology skills and innovation are valued in a global organization. We're looking for top technical talent to join our team and deliver creative technology solutions that help us become an end-to-end, next-generation financial services company.
Join us if you want to grow your technical skills, solve real problems and make your mark on our industry.
About State Street
What we do. State Street is one of the largest custodian banks, asset managers and asset intelligence companies in the world. From technology to product innovation, we're making our mark on the financial services industry. For more than two centuries, we've been helping our clients safeguard and steward the investments of millions of people. We provide investment servicing, data & analytics, investment research & trading and investment management to institutional clients.
Work, Live and Grow. We make all efforts to create a great work environment. Our benefits packages are competitive and comprehensive. Details vary by location, but you may expect generous medical care, insurance and savings plans, among other perks. You'll have access to flexible Work Programs to help you match your needs. And our wealth of development programs and educational support will help you reach your full potential.
Inclusion, Diversity and Social Responsibility. We truly believe our employees' diverse backgrounds, experiences and perspectives are a powerful contributor to creating an inclusive environment where everyone can thrive and reach their maximum potential while adding value to both our organization and our clients. We warmly welcome candidates of diverse origin, background, ability, age, sexual orientation, gender identity and personality. Another fundamental value at State Street is active engagement with our communities around the world, both as a partner and a leader. You will have tools to help balance your professional and personal life, paid volunteer days, matching gift programs and access to employee networks that help you stay connected to what matters to you.
State Street is an equal opportunity and affirmative action employer.
Salary Range:
$100,000 - $160,000 Annual
The range quoted above applies to the role in the primary location specified. If the candidate would ultimately work outside of the primary location above, the applicable range could differ.