Infrastructure Operations Lead - State Street Global Advisors, VP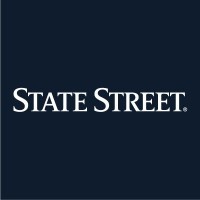 State Street
Other Engineering, Operations
Boston, MA, USA
Posted on Thursday, June 22, 2023
For nearly four decades State Street Global Advisors has been committed to helping our clients and those who rely on them achieve financial security. We partner with many of the world's largest most sophisticated investors and financial intermediaries to help them reach their goals through a rigorous investment process spanning both indexing and active disciplines. With trillions in assets our scale and global reach offer clients unique access to markets geographies and asset classes and enable us to deliver both thoughtful insights and creative solutions. SSGA is the investment management arm of State Street Corporation. For further information please visit ssga.com.
Who we are looking for
As part of the SSGA Infrastructure team you will be focused on the reliability and stability of our production applications, with an eye on the client experience. Much of the support will focus on existing systems, reducing work through automation, enhancing business/client experience, and ensuring the permanent closure of incidents.
Your role will include maintaining as well as helping to define a next-generation application and database infrastructure and systems from an operational perspective. While you will work within the guidelines of product life cycles and high availability requirements you will also push the boundaries with the use of emerging technologies. You will have a proven track record of utilizing your technical background to solve difficult problems. Your project management and organizational skills will be used to collaborate closely with local and remote teams. You will translate broad requirements into the specific application and system requirements. Your leadership skills will help guide a diverse multi-functional team to implement modern technologies and systems. You strive to maintain update and upgrade existing infrastructure to keep them performing at top efficiency. You love new challenges every single day and are analytical results-oriented and have great attention to detail.
What you will be responsible for
Troubleshoot Major Incidents, involving and engaging all necessary teams, create postmortems, and ensure closure of incident
Ensure Client SLAs/SLOs are met - manage deliverables for critical applications by working with Business users and understand the SLA's
Engage with tools and operations teams to address failure patterns and incidents.
Perform analytics on previous incidents and usage patterns to better predict issues and take proactive actions
Engage with tools and operations teams to address failure patterns and incidents.
Identify areas for automation to reduce manual operational work
Participate in the 24x7 support coverage as needed
Understand and identify application process flow and analytics in support of better service level objectives
Work with upstream and downstream teams to identify service flows and identify improvement opportunities
Monitor, troubleshoot and resolve issues with the Application teams across client environments
Timely engagement of required teams on Incident calls
Respond to user issues, working with the Development team or external support teams for the resolution
Collaborate with Dev/L4s on incident/issue triages and release/change review meetings
Respond to and provide accountability for audit and governance inquiries
Direct and respond to infrastructure outages including technical troubleshooting and situation management
Assist recovery support and business staff during a disaster, function as a coordinator during emergency situations
Responsible for helping develop, produce, and maintain Disaster Recovery Management policies, standards, and guidelines - maintain accurate and up to date documentation
Metric Reporting - Produce monthly and yearly metrics to highlight areas of services and responsibilities
Administer and support SSGA's Standard Operating Procedures (SOPs) processes used to support IT applications and business operations
In the event of a disaster, serve as a liaison between the Crisis Management Team (Senior Management) and the Business Continuity Team
Mentor and provide guidance for more junior members of the team
Lead on-site and offshore support personnel
Occasional weekend and evening work required including on-call responsibilities for critical issues.
Strong documentation skills when logging product issues, which includes observations, diagnoses, action steps, and tracking errors.
Effective communication skills while collaborating across various departments in providing clear, regular updates related to issues
Additional Skills
A Bachelor's degree in a computing science or engineering discipline and 7+ years of work experience in an enterprise computing environment
Demonstrated experience with system design implementation operations and performance tuning
Have experience with Linux, UNIX, Microsoft Windows with programming and scripting experience
Familiarity with CI/CD environments
Experience with disaster recovery and business continuity with the demonstrable ability to apply the principles in a consistent and effective manner.
Experience with databases such as Oracle MS SQL Server Sybase MySQL Hadoop preferred
Excellent problem-solving critical thinking and interpersonal skills
Ability to multitask across multiple concurrent projects
Ability to work alone and as a member of a team
Experience working in the financial services industry a plus
Knowledge regarding supporting SOA(service oriented architecture) / middle ware systems
Experience with ITIL and ITSM
Knowledge around supporting workflow management systems is a strong plus
Knowledge around supporting trading systems is a plus
These skills will help you succeed in this role
Risk Management and Financial Services experience
Understanding of the software delivery lifecycle using Agile practices
Experience with deployment, monitoring, automation and ops analysis tools
Additional requirements
Travel up to 25% may be required
Are you the right candidate? Yes!
We truly believe in the power that comes from the diverse backgrounds and experiences our employees bring with them. Although each vacancy details what we are looking for, we don't necessarily need you to fulfil all of them when applying. If you like change and innovation, seek to see the bigger picture, make data driven decisions and are a good team player, you could be a great fit.
About State Street Global Advisors
What We Do. As the asset management arm of State Street Corporation, State Street Global Advisors has served the world's governments, institutions and financial advisors for over four decades. With a rigorous, risk-aware approach built on research, analysis and market-tested experience, we build from a breadth of active and index strategies to create cost-effective solutions. As stewards, we help portfolio companies see that what is fair for people and sustainable for the planet can deliver long-term performance. And, as pioneers in index, ETF, and ESG investing, we are always inventing new ways to invest. As a result, we have become one of the world's largest asset managers with trillions of dollars under our care.
Our Mission. At State Street Global Advisors our mission is to invest responsibly to enable economic prosperity and social progress. We are driven by a desire to help our clients, and those who rely on them, achieve a better future. We have a long history of developing innovative investment strategies to provide our clients with reliable and transparent returns, cost-effectively, and without excessive risk.
Work, Live and Grow. We make all efforts to create a great work environment. Our benefits packages are competitive and comprehensive. Details vary by location, but you may expect generous medical care, insurance and savings plans, among other perks. You'll have access to Flexible Work Programs to help you match your needs. And our wealth of development programs and educational support will help you reach your full potential.
Inclusion, Diversity and Social Responsibility. We truly believe our employees' diverse backgrounds, experiences and perspectives are a powerful contributor to creating an inclusive environment where everyone can thrive and reach their maximum potential while adding value to both our organization and our clients. We warmly welcome candidates of diverse origin, background, ability, age, sexual orientation, gender identity and personality. Another fundamental value at State Street is active engagement with our communities around the world, both as a partner and a leader. You will have tools to help balance your professional and personal life, paid volunteer days, matching gift programs and access to employee networks that help you stay connected to what matters to you.
State Street is an equal opportunity and affirmative action employer.
Company: State Street Global Advisors
Salary Range:
$120,000 - $202,500 Annual
The range quoted above applies to the role in the primary location specified. If the candidate would ultimately work outside of the primary location above, the applicable range could differ.