Business Analysis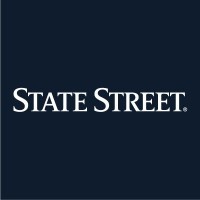 State Street
Boston, MA, USA
Posted on Saturday, June 24, 2023
Business Analysis (State Street Bank and Trust Company; Boston, Massachusetts): will utilize strong transaction data mapping analysis skills and business systems knowledge in order to develop and support integration services to ensure clients' seamless use of State Street's product offerings. This individual must possess the proven ability to liaise between business/implementation and technology teams and perform complex business data analysis. The Business Analysis position is central to State Street's Front-to-Back Business Strategy team, which employs cross-functional teams to execute vital client integration and collaboration responsibilities. Specific duties of the position include: supporting individual client integration efforts by owning and analyzing inbound and outbound data requirements; documenting and presenting data mappings to and from source systems involved in the solution; supporting testing activities and immediate post-production transitions with the support of test plan development and test scripts; liaising with stakeholders in order to establish and document implementation requirements, and developing use cases to document user requirements and functional specifications; analyzing requirements on an ongoing basis to ensure project expectations are aligned; documenting and analyzing any derivation, workflow, and/or enrichment required for the project/solution; compiling, interpreting, and analyzing information related to complex and intricate business/system processing; liaising between business users and various information technology development and testing teams; and applying in-depth knowledge of the financial service industry and SQL/database query skills in the performance of assigned job duties. (Telecommuting permitted pursuant to company policy.)
Minimum requirements: Bachelor's degree in Finance, Analytics, or a related field; plus 5 years of related experience. Alternatively, will accept a Master's degree in Finance, Analytics, or a related field; plus 3 years of related experience.
Must have: Demonstrated experience supporting individual client integration efforts by owning and analyzing inbound and outbound data requirements; proven ability documenting and presenting data mappings to and from source systems involved in the solution; demonstrated experience supporting testing activities and immediate post-production transitions with the support of test plan development and test scripts; demonstrated experience liaising with stakeholders in order to establish and document implementation requirements, and developing use cases to document user requirements and functional specifications; proven knowledge in analyzing requirements on an ongoing basis to ensure project expectations are aligned; demonstrated experience documenting and analyzing any derivation, workflow, and/or enrichment required for the project/solution; demonstrated experience compiling, interpreting, and analyzing information related to complex and intricate business/system processing; demonstrated experience liaising between business users and various information technology development and testing teams; and demonstrated experience applying in-depth knowledge of the financial service industry and SQL/database query skills in the performance of assigned job duties. (Unless otherwise indicated, State Street is seeking the ability in the skills listed above with no specific amount of years of experience required. All experience can be gained concurrently.)
Apply online at careers.statestreet.com. State Street Job ID:
R-737612 . An EOE
#LI-DNI
Salary Range:
$132,434 - $160,000 Annual
The range quoted above applies to the role in the primary location specified. If the candidate would ultimately work outside of the primary location above, the applicable range could differ.