Bank Loan Servicing, Senior Associate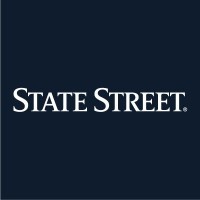 State Street
Quincy, MA, USA · Quincy, MA, USA · Massachusetts, USA · Austin, TX, USA · Austin, TX, USA · Texas, USA · Chicago, IL, USA · Chicago, IL, USA · Illinois, USA · Indianapolis, IN, USA · Indianapolis, IN, USA · Indiana, USA · New Jersey, USA · Princeton, NJ, USA · Kansas, USA · Aliquippa, PA, USA · Aliquippa, PA, USA · Pennsylvania, USA · Denver, CO, USA · Denver, CO, USA · Colorado, USA · Jacksonville, FL, USA · Jacksonville, FL, USA · Florida, USA
Posted on Wednesday, June 28, 2023
Purpose of the jo
As a Bank Loan Specialist, Senior Associate, the ideal candidate will support and assist Client Operations and other operational Shared Service teams/ Center of Excellence (COE's) by monitoring and processing custody related events to the fund's records accurately and timely. Ensure prompt follow up on exception situations and facilitate timely problem resolution to mitigate risk to the corporation and deliver excellent service to clients.
What you will be responsible for
Performs daily maintenance and record keeping for Syndicated Bank Loans held in various Mutual Fund and other Structured portfolios for various SSC clients
Processing trades, booking receipts and disbursements
Daily reconciliation of cash balances
Producing daily roll-forward proof of portfolio holdings and accrual information
Preparing standard and ad hoc reporting for both internal and external customers
Responding to customer queries on a daily basis
Daily processing of bank loan notices as received from agent banks,
Interact with the Investment Manager on their assigned portfolios, inputting/settling trades, performing ad hoc requests and providing daily reporting per client specific guidelines
The individual will work closely with their mutual fund counterpart, providing Loan related reports to be incorporated into the final NAV Calculation.
During the course of normal day to day operation, be responsible for identifying any unusual or potentially suspicious transaction activity and must report and/or escalate in accordance with corporate policy and guidelines detailed in relevant operating procedures
Research and resolve exceptions and issues
Receive and resolve inquiries in a timely and accurate manner and communicates effectively with client when necessary
Define and ensure successful completion of ad-hoc requests
Escalate unresolved issues to management as required
Perform daily or weekly reporting functions for the team's activities
Ensure adherence to Standard Operating Procedures
Keep up to date on broader internal/external business issues; applies knowledge across team
Assist management in the implementation of new policies and procedures, participates in projects
Assist with workflow management and technology enhancements., make suggestions to streamline operations
Maintain knowledge of current alternative procedures and processes
Support training of new hires as necessary
Other tasks as needed.
About State Street
What we do. State Street is one of the largest custodian banks, asset managers and asset intelligence companies in the world. From technology to product innovation, we're making our mark on the financial services industry. For more than two centuries, we've been helping our clients safeguard and steward the investments of millions of people. We provide investment servicing, data & analytics, investment research & trading and investment management to institutional clients.
Work, Live and Grow. We make all efforts to create a great work environment. Our benefits packages are competitive and comprehensive. Details vary by location, but you may expect generous medical care, insurance and savings plans, among other perks. You'll have access to flexible Work Programs to help you match your needs. And our wealth of development programs and educational support will help you reach your full potential.
Inclusion, Diversity and Social Responsibility. We truly believe our employees' diverse backgrounds, experiences and perspectives are a powerful contributor to creating an inclusive environment where everyone can thrive and reach their maximum potential while adding value to both our organization and our clients. We warmly welcome candidates of diverse origin, background, ability, age, sexual orientation, gender identity and personality. Another fundamental value at State Street is active engagement with our communities around the world, both as a partner and a leader. You will have tools to help balance your professional and personal life, paid volunteer days, matching gift programs and access to employee networks that help you stay connected to what matters to you.
State Street is an equal opportunity and affirmative action employer.
Discover more at StateStreet.com/careers
Salary Range:
$50,000 - $83,750 Annual
The range quoted above applies to the role in the primary location specified. If the candidate would ultimately work outside of the primary location above, the applicable range could differ.