Infrastructure Operations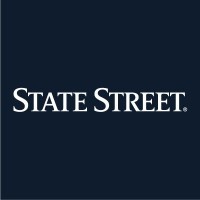 State Street
Other Engineering, Operations
Burlington, MA, USA
Posted on Wednesday, June 28, 2023
Infrastructure Operations (State Street Bank and Trust Company; Burlington, Massachusetts): The individual in the position of Infrastructure Operations will lead a team of System and Cloud Engineers to design, implement, and support Modern Cloud practices and technologies. In this role, the individual will support Architecting, Implementation, Deployment, Operations, scalability, performance, and availability of State Street's global Software as a Service (SaaS) platform. This individual will drive the transformation and enhancement of Cloud Services and collaborate with Support Services, Tech Services, Application Management, Product, and Engineering to enable a rapid feedback loop to support and operate high quality service delivery. Specific duties of the position include: Manage and prioritize work assignments for a globally dispersed team and provide regular feedback on performance and develop skills of team members; Assist in resolving priority incidents to quickly eliminate impacts, participate in root-cause analysis, and support subsequent corrective and preventative actions; Foster and maintain relationships with key support vendors to ensure alignment with corporate objectives; Maintain on-call schedules to ensure 24x7 coverage; Establish, maintain, and adhere to CRD technical standards, policies, and procedures to ensure performance, availability, scalability, and security requirements are met; Manage complex support relationships with key vendors, including managed hosting providers; Provide advanced production infrastructure support for CRD's large and complex base of live clients; Review and influence the evolving architecture and standards for our SaaS infrastructure; Collect business requirements for new services and translate them to technical goals for team members; and Architect, Implement, Configure, monitor, and troubleshooting production systems with strong focus on continuous improvement. Telecommuting permitted pursuant to company policy.
Minimum requirements are: Bachelor's degree in Computer Science, Information Technology, or related field or its equivalent; plus 10 years of experience in Infrastructure Operations supporting mission critical production operations.
Total experience must include 5 years of experience in the following (all experience can be gained concurrently): Experience in Microsoft Azure; and Experience on a system engineering team that was responsible for new service integration, Windows failover Cluster, automation development, platform design, or advanced support and troubleshooting. Must have: Demonstrated enterprise cloud architecture, design, or solutioning experience; Experience with Azure Active Directory based Service Principals, managed identities; Demonstrated knowledge of Active Directory, Group Policies, IIS, WSUS, DFS, DNS, or NTFS in large International Enterprise Environment; Experience in managing PKI Infrastructure and manage SSL/TLS certificates along with a basic understanding of cryptography concepts; Experience with Citrix Virtualization like Xendesktop / XenApp; Experience developing reusable code with PowerShell or other appropriate scripting/programming languages to assist with system administration related tasks; Proven analytical experience with an ability to speak-up when needed and presentation skills suitable for senior management level, cloud engineering and architecture stakeholder meetings. (Unless otherwise indicated, State Street is seeking the stated ability in the skills listed above with no specific number of years or amount of experience required. All experience can be gained concurrently.)
Apply online at careers.statestreet.com. State Street Job ID:
R-737831
. An EOE.
#LI-DNI
Salary Range:
$201,656 - $250,000 Annual
The range quoted above applies to the role in the primary location specified. If the candidate would ultimately work outside of the primary location above, the applicable range could differ.