Business/Data Analyst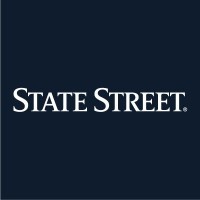 State Street
IT, Data Science
Boston, MA, USA
Posted on Wednesday, June 28, 2023
Business/Data Analyst (State Street Bank and Trust Company; Boston, Massachusetts): will work as a member of State Street's GlobalLink team. GlobalLink is State Street's suite of e-trading platforms, technology, data, and workflow solutions. Specific duties of the position include: working with the GlobalLink finance and sales team to create detailed business requirements and define functional requirements, including constructing data models, workflow charts, report specifications, diagrams, and reports and other related information for the GlobalLink systems; supporting the migration of GlobalLink's billing function from a legacy system to a new billing application by defining detailed solution, design, and business requirements within the GlobalLink shared services product management team and collaborating with engineers to select appropriate design solutions; interacting with GlobalLink finance, sales, and individual product team subject matter experts, development, quality assurance and core corporate functions on a daily basis with supervision from the product managers to select appropriate design solutions and ensure compatibility of the GlobalLink system components; reviewing production data and assisting Finance with data analysis; supporting the production of system procedures to be used by Finance and Sales; documenting critical information shared during strategy, design, development, and release meetings; preparing system documentation including product development schedules, release schedules, bug tracking, etc.; assisting with the monitoring of project progress by tracking activity, resolving problems, publishing progress reports, and recommending actions; maintaining system protocols by writing and updating internal notes as well as internal training and process materials; and communicating and collaborating effectively with many different team members across the business and technology areas. (Telecommuting permitted pursuant to company policy.)
Minimum requirements: Master's degree, or equivalent, in Computer Science or a related field; plus 3 years of related experience. Alternatively, will accept a Bachelor's degree, or equivalent, in Computer Science or a related field; plus 5 years of related experience.
Must have: Demonstrated experience working with a finance and sales team to create detailed business requirements and define functional requirements, including constructing data models, workflow charts, report specifications, diagrams, and reports and other related information for systems; proven ability supporting the migration of legacy system to a new billing application by defining detailed solution, design, and business requirements within a shared services product management team and collaborating with engineers to select appropriate design solutions; demonstrated experience interacting with finance, sales, and individual product team subject matter experts, development, quality assurance and core corporate functions on a daily basis with supervision from the product managers to select appropriate design solutions and ensure compatibility of system components; demonstrated experience reviewing production data and assisting Finance with data analysis; demonstrated experience supporting the production of system procedures to be used by Finance and Sales; proven ability documenting critical information shared during strategy, design, development, and release meetings; proven ability preparing system documentation including product development schedules, release schedules, bug tracking, etc.; demonstrated experience assisting with the monitoring of project progress by tracking activity; resolving problems, publishing progress reports, and recommending actions; proven knowledge of maintaining system protocols by writing and updating internal notes as well as internal training and process materials; and demonstrated experience communicating and collaborating effectively with many different team members across the business and technology areas. (Unless otherwise indicated, State Street is seeking the ability in the skills listed above with no specific amount of years of experience required. All experience can be gained concurrently.)
Apply online at careers.statestreet.com. State Street Job ID:
R-737825
. An EOE.
#LI-DNI
Salary Range:
$132,434 - $180,000 Annual
The range quoted above applies to the role in the primary location specified. If the candidate would ultimately work outside of the primary location above, the applicable range could differ.