Employee Relations Consultant - Vice President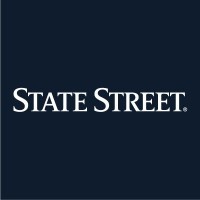 State Street
Boston, MA, USA
Posted on Sunday, July 23, 2023
As an Employee Relations Team Consultant you will be responsible for a subset of divisions and advise on a variety of employee relations issues, including how to address workplace issues and provide coaching and consulting on performance and attendance issues as well as serious conduct cases while utilizing your knowledge of applicable employment laws and our policies and practices. You will advise on appropriate protocol for employee relations issues and investigations and develop appropriate investigation documentation and recommendations for management.
Key Responsibilities:
Investigate and resolve potential conduct violations of the policies owned by Global Human Resources (GHR)
Investigate and resolve employee grievances, employee performance, attendance, leave and accommodation matters
Coordinate support and gather input from country specific ER Consultants, Legal, Compliance, Security and other subject matter experts as appropriate
Prepare case materials for the Conduct Standards working group and Committee
Draft counseling and warning memoranda and other sanction notices, deliver such notices to employees and counsel managers of sanctioned employees in accordance with local requirements
Counsel managers with respect to employee warnings, performance improvement plans and other documentation
Maintain systems and operations in accordance with corporate standards and controls and in compliance with applicable legal and regulatory requirements
Assist with Reduction in Force administration and coordination which includes partnering with the business, HR Business Partners and Legal to ensure all requirements are implemented and met
Minimum Qualifications:
8+ years of relevant experience in the Employee Relations field and a BS or BA degree
Strong influencing skills and ability to exercise good judgment and provide strategic advice
Ability to juggle multiple priorities in a fast paced, demanding environment and manage a high volume of work
Comfortable interacting with all levels of the organization including senior level executives within the organization
Must be a self-starter – someone who can think outside the box and not be afraid to challenge the norm
Comfortable making difficult decisions and articulating the rationale behind the decision
Salary Range:
$100,000 - $167,500 Annual
The range quoted above applies to the role in the primary location specified. If the candidate would ultimately work outside of the primary location above, the applicable range could differ.