Associate Consultant Rotational Program, Charles River Development, Officer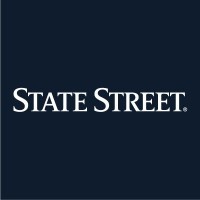 State Street
Burlington, MA, USA
Posted on Wednesday, August 2, 2023
Associate Consultant Rotational Program, Charles River Development, Officer
Who we are looking for:
Why this role is important to us:
The team you will be joining is a part of Charles River Development (or CRD), that became a part of State Street in 2018. CRD helps create enterprise investment management software solutions for large institutions in the areas of institutional investment, wealth management and hedge funds. Together we have created the first open front-to-back platform - State Street Alpha - that was launched in 2019. Join us if delivering next generation infrastructure, using emerging technologies like AI and Blockchain, sounds like a challenge you are up for.
The Associate Consultant Development Program at Charles River Development (CRD) is focused on hiring, training and retaining new Associate Consultants. Operating under our Implementation umbrella out of our Burlington, MA headquarters, Associates at CRD are responsible for fulfilling the job responsibilities for each assigned rotation (2 in total) for an approximate 12 month period. They will generally work with the Technical Support and Product Management teams. Associates will complete product, technical and company training and will be assigned a direct mentor for the term of their rotational program. The program is designed to introduce early career colleagues to different client services business problems and to help prepare them for a full time role as an Implementation Consultant (IC) or Technical Implementation Consultant (TIC). Associates will end up in a full time consulting position as a IC or TIC upon completion of the rotational development program. Job Description What you will be responsible for: As Associate Consultant Rotational Program, Charles River Development, Senior Associate you will: • Respond to requests for technical assistance via phone, email or in-person (remotely or on-site). • Under the Implementation Manager's direct supervision, deliver quality, timely and effective results on requirements gathering, documentation, workflow analysis and design, configuration, test case development, unit testing and prototyping. • Diagnose software issues and recommend the appropriate solution. Engage as a billable team member on 2-3 fullcycle functional or technical implementation projects by participating in client meetings on site; attending internal meetings, end-user prototyping and training; and assisting with other assigned tasks. • Engage as a team member by "shadowing" assigned staff on 1-2 implementation or upgrade projects. • Analyze problems, answer questions and provide training related to the software. • Follow a standard set of procedures when responding to customer requests or inquiries. • Conduct research on questions and issues using available information resources and other product specialists. • Keep a detailed log of all customer interactions and prepare resolution reports for issues reported by the customer. • Develop in depth knowledge of the following modules in the application: Blotter, Manager Workbench, Compliance and Post Trade. • Develop technical skills to conduct data mapping, upgrades and basic interface configuration. • Complete other related tasks as assigned. What we value: These skills will help you succeed in this role: • Strong analytical skills • Strong Problem Solving Skills • Solutions focused • Customer and Team-oriented • Demonstrated successful leadership skills • Strong prioritization and time management skills • Ability to effectively engage both internal and external partners • Knowledge of technical tools, including but not limited to: ETL Tools, SOAP/SML, RDBMS (Oracle, MS SQL Server or Sybase), Java and C # programming, Windows and UNIX(SOLARIS and Linux), SCM(Subversion or Perforce a plus), PERL, R, ability to read/write DTDs Education & Preferred Qualifications: • Bachelor degree or higher from a leading college or university • Course of study in Computer Science, Engineering, Analytical Finance, Economics or other technical or analytical fields of study; Bachelor's degree in Computer Science highly preferred • Interest, exposure, background and/or internship experience in financial/software services industry Additional requirements: Associates must be willing to travel on average 30- 40% to customer sites as a full time Implementation or Technical Implementation Consultant
About State Street
What we do. State Street is one of the largest custodian banks, asset managers and asset intelligence companies in the world. From technology to product innovation we're making our mark on the financial services industry. For more than two centuries, we've been helping our clients safeguard and steward the investments of millions of people. We provide investment servicing, data & analytics, investment research & trading and investment management to institutional clients.
Work, Live and Grow. We make all efforts to create a great work environment. Our benefits packages are competitive and comprehensive. Details vary in locations, but you may expect generous medical care, insurance and savings plans among other perks. You'll have access to flexible Work Program to help you match your needs. And our wealth of development programs and educational support will help you reach your full potential.
Inclusion, Diversity and Social Responsibility. We truly believe our employees' diverse backgrounds, experiences and perspective are a powerful contributor to creating an inclusive environment where everyone can thrive and reach their maximum potential while adding value to both our organization and our clients. We warmly welcome the candidates of diverse origin, background, ability, age, sexual orientation, gender identity and personality. Another fundamental value at State Street is active engagement with our communities around the world, both as a partner and a leader. You will have tools to help balance your professional and personal life, paid volunteer days, matching gift program and access to employee networks that help you stay connected to what matters to you.
State Street is an equal opportunity and affirmative action employer.
Discover more at www.StateStreet.com/careers
$70,000 - $115,000 Annual
The range quoted above applies to the role in the primary location specified. If the candidate would ultimately work outside of the primary location above, the applicable range could differ.