Global Support Lead for Citrix (XenApp & XenDesktop), Vice President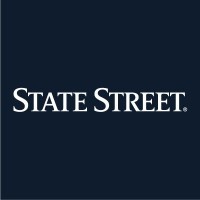 State Street
Customer Service
Quincy, MA, USA
Posted on Friday, August 4, 2023
Who we are looking for
​As the Global Support Lead for Citrix (XenApp and XenDesktop) within the Global End User Digital Experience team, you will be responsible for end-to-end service delivery of Desktop as a Service Platform. The ideal candidate is technical with hands on experience supporting Citrix technologies. This role will provide you the opportunity to help us change our culture, drive change, and help us transform into a high performing organization with a goal of improving end user experience. The ideal candidate is passionate about technology, willing to challenge status quo and think outside the box.
What you will be responsible for
As the Global Support Lead for Citrix, you will
Lead and mentor the team which is spread geographically across AMER, APAC & EMEA.
Build and maintain strong operational relationships with our DaaS service partners and 3rd Party suppliers through key governance forums.
Subject matter expertise across all areas of DaaS Service Delivery, including service management, incident, problem and change management, continual service improvement and client satisfaction, as well as playing a key role in ensuring the highest level of operational service delivery
Ongoing analysis and monitoring of DaaS availability levels required within documented SLAs.
Identification of areas within the virtual desktop infrastructure where action is needed to ensure sufficiently high availability.
Based on availability analysis or forecasted requirements, suggest measures aimed at increasing availability.
Identification of upgrades or changes to ensure continued resilience & availability.
Regular reporting on availability & capacity status and actions in progress to correct any potential deficiencies.
Estimate the future demand for DaaS capacity based on performance, capacity & utilization measurements plus potential demand from client relationship teams.
Maintain a proactive approach to operational and service issues, with a focus on prevention rather than fix to ensure SLA's and service excellence are managed and maintained.
Controls and risk monitor the 3rd party for adherence to the company's Audit controls.
Provide leadership for strategic initiatives
Maintain a working understanding of industry trends to effectively align technical solutions with business challenges
Maintain a structured service delivery and operations methodology that insures global consistency throughout the DAAS environment
Estimate and manage service delivery and operations teamwork load and capacity
Develop a continuous improvement strategy for technology solutions and employees
Address problems and issues that have major impact on business units
Work cross-functionally to accomplish overall objectives.
What we value
These skills will help you succeed in this role
Expert level knowledge of Citrix Stack (XenApp and XenDesktop)
Experience working in complex global DaaS environments consisting of multiple sites
Clear understanding of Microsoft technologies (Windows 10, Windows 2019, Databases, DFS, Active Directory, etc)
Previous experience with VMWare, Nutanix and Ivanti UWM (Previously known as AppSense) is preferred
Advanced Scripting experience is required
Manage large scale DaaS deployments
Education & Preferred Qualifications
Minimum of bachelor's degree in Computer Science, or related IT experience
15+ years of experience as Technical Service Delivery Manager
Financial services experience is a plus.
Demonstrative experience of performing an ITIL aligned Service Delivery Management role within an IT/Citrix operations area (preferably within financial organization).
Strong functional knowledge of enterprise DaaS technologies and services.
Additional requirements
The candidate must have previous management experience working in a performance culture as well as very strong oral and written communication skills. Must be comfortable working with executive-level staff throughout the full life cycle of projects. Have prior experience managing/leading large, complex enterprise DaaS projects and associated staff. Demonstrate the ability to assess business requirements and define technological solutions that will meet current requirements and scale in support of future growth. Must be a team player and equally comfortable in both mentoring and peer-oriented roles. The candidate should have a "passion" about technology solutions that drive consistent high-quality delivery and business interaction.
Why this role is important to us
Our technology function, Global Technology Services (GTS), is vital to State Street and is the key enabler for our business to deliver data and insights to our clients. We're driving the company's digital transformation and expanding business capabilities using industry best practices and advanced technologies such as cloud, artificial intelligence and robotics process automation.
We offer a collaborative environment where technology skills and innovation are valued in a global organization. We're looking for top technical talent to join our team and deliver creative technology solutions that help us become an end-to-end, next-generation financial services company.
Join us if you want to grow your technical skills, solve real problems and make your mark on our industry.
About State Street
What we do. State Street is one of the largest custodian banks, asset managers and asset intelligence companies in the world. From technology to product innovation we're making our mark on the financial services industry. For more than two centuries, we've been helping our clients safeguard and steward the investments of millions of people. We provide investment servicing, data & analytics, investment research & trading and investment management to institutional clients.
Work, Live and Grow. We make all efforts to create a great work environment. Our benefits packages are competitive and comprehensive. Details vary in locations, but you may expect generous medical care, insurance and savings plans among other perks. You'll have access to flexible Work Program to help you match your needs. And our wealth of development programs and educational support will help you reach your full potential.
Inclusion, Diversity and Social Responsibility. We truly believe our employees' diverse backgrounds, experiences and perspective are a powerful contributor to creating an inclusive environment where everyone can thrive and reach their maximum potential while adding value to both our organization and our clients. We warmly welcome the candidates of diverse origin, background, ability, age, sexual orientation, gender identity and personality. Another fundamental value at State Street is active engagement with our communities around the world, both as a partner and a leader. You will have tools to help balance your professional and personal life, paid volunteer days, matching gift program and access to employee networks that help you stay connected to what matters to you.
State Street is an equal opportunity and affirmative action employer.
#TPEO
Salary Range:
$140,000 - $222,500 Annual
The range quoted above applies to the role in the primary location specified. If the candidate would ultimately work outside of the primary location above, the applicable range could differ.