Quantitative Risk, AVP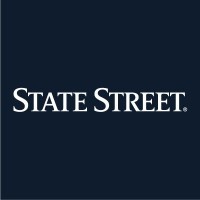 State Street
Boston, MA, USA
Posted on Tuesday, August 8, 2023
Who we are looking for
State Street Corporation's Model Risk Analytics and Validation Group (MVG) is recruiting for Quantitative Analysts with a Bank Title of Assistant Vice President. MVG is part of the broader Model Risk Management function that is responsible for the identification, measurement, and mitigation of model risk across the global enterprise.
The work of Quantitative Analysts will be guided by Senior Quantitative Analysts who lead model reviews. MVG's review work is focused on models used to make business and operating decisions. These models are in the following general areas: structured products (including ABS, Agency and non-Agency MBS, CBMS, CLO, etc.); wholesale credit risk (e.g., probability of default, loss given default); market risk and asset management.
Why this role is important to us
The team you will be joining plays an important role in the overall success of the organization. Across the globe, institutional investors rely on us to help them manage risk, respond to challenges, and drive performance and profitability. To make that happen we need teams like yours to help navigate employees and the organization as a whole. In your role you will strive for cutting-edge solutions, that are straightforward and scalable. You will help us build resilience and execute day to day deliverables at our best. Join us if making your mark in the financial services industry from day one is a challenge you are up for.
What you will be responsible for
As Quantitative Analyst you will
Assessing model theory and model assumptions as well as considering model methods and alternate options.

Testing and confirming model results by using documented procedures for running the models.

Reviewing code documentation for proper model implementation, including the possible simulation of results.

Working with data validation members and information technology professionals to assess model data integrity.

Performing model validation processes and performing independent model validation of significant models.

Assessing the stability and robustness of models by conducting backtesting, sensitivity testing, and stress testing.

Making recommendations and suggesting improvements related to the applicability of the different models assessed in meeting their objectives.
What we value
These skills will help you succeed in this role
Good project management skills, with the ability to work independently on multiple tasks and/or projects.
Knowledge of financial markets and products, familiarity with structured asset classes a plus.
The candidate must be able to take initiative and meet deadlines.
Education & Preferred Qualifications
Ph.D. in Finance, Economics, Mathematics, Statistics, and/or other quantitative discipline. Exceptional candidates with a Master's degree and 2+ years of relevant work experience will also be considered.

Work experience in a Financial Services Firm preferred. Model Validation experience a plus.

Knowledge of financial markets and products.

Knowledge of structured securities (MBS, ABS, CMBS, etc) and experience in developing or validating their behavioral models;
Familiarity with quantitative risk management methodologies including VaR and stress testing;
Familiarity with asset and liability management models.

Excellent quantitative modeling, analytical, research, and programming skills (e.g., SAS, Python, Matlab, R, Stata, SQL, VBA, and/or C++) required. Familiarity with industry standard tools, like INTEX or TREPP.
About State Street
What we do. State Street is one of the largest custodian banks, asset managers and asset intelligence companies in the world. From technology to product innovation, we're making our mark on the financial services industry. For more than two centuries, we've been helping our clients safeguard and steward the investments of millions of people. We provide investment servicing, data & analytics, investment research & trading and investment management to institutional clients.
Work, Live and Grow. We make all efforts to create a great work environment. Our benefits packages are competitive and comprehensive. Details vary by location, but you may expect generous medical care, insurance and savings plans, among other perks. You'll have access to flexible Work Programs to help you match your needs. And our wealth of development programs and educational support will help you reach your full potential.
Inclusion, Diversity and Social Responsibility. We truly believe our employees' diverse backgrounds, experiences and perspectives are a powerful contributor to creating an inclusive environment where everyone can thrive and reach their maximum potential while adding value to both our organization and our clients. We warmly welcome candidates of diverse origin, background, ability, age, sexual orientation, gender identity and personality. Another fundamental value at State Street is active engagement with our communities around the world, both as a partner and a leader. You will have tools to help balance your professional and personal life, paid volunteer days, matching gift programs and access to employee networks that help you stay connected to what matters to you.
State Street is an equal opportunity and affirmative action employer.
Discover more at StateStreet.com/careers
Salary Range:
$105.000 - $165.000 Annual
The range quoted above applies to the role in the primary location specified. If the candidate would ultimately work outside of the primary location above, the applicable range could differ.