AIS, Associate 2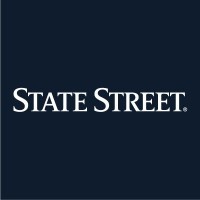 State Street
Boston, MA, USA
Posted on Tuesday, August 8, 2023
Purpose Of Role:

Trade processing, investor account maintenance, issue reporting and resolution.

Specific Duties:

Process investor transactions: review documentation, ensure anti-money laundering documentation has been received, enter subscription on ISS and save documentation on to DMS

Process updates/changes to investor account registration details review documentation, enter details on ISS and save documentation on to DMS

Assist in preparation, review and resolution reconciliations of TA cash accounts

Assist with the payment of fees, expenses on behalf of the fund

Assist with the preparation of the monthly investor statements in accordance with client instructions

Assist with the collection, review and update to ISS, where required of investor related documentation including AML, bank details etc.

Assist with testing and review of new systems developments as they occur.

During the course of normal day to day operation, responsible for identifying any unusual or potentially suspicious transaction activity and must report and/or escalate in accordance with corporate policy and guidelines detailed in relevant operating procedures.

Level Of Education:

Degree in Accounting or Finance or Business related area.

Previous Level Of Experience:

Previous Transfer Agency experience useful but not essential.

Skills

Strong verbal and written communication skills.

Very good English

Strong analytical skills

Ability to perform effectively within strict client deadlines.

Work Environment

1. As relates to Employee's job related task and duties Employee is responsible towards his direct Superior.

2. All issues with which Employee turns to the one level up Manager should have been discussed with his direct Superior.
3. Employee has the right to appeal from every decision of his direct Superior to the one level up Manager.
Salary Range:
$43,680 - $62,400 Annual
The range quoted above applies to the role in the primary location specified. If the candidate would ultimately work outside of the primary location above, the applicable range could differ.