Shareholder Services Senior Associate - State Street Global Advisors, SrAssc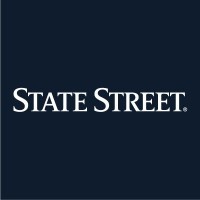 State Street
Boston, MA, USA
Posted on Wednesday, August 9, 2023
SSGA Shareholder Services Senior Associate

The Boston Shareholder Services team consists of two teams, Client Trading and Client Support, which cover a 7:00 am – 7:30 pm workday, including US holidays when Canada is open. The team is looking for a senior associate to manage processes for both teams during the late afternoon/evening. This position covers 11:00 am – 7:30 pm EST or until the pricing process and nightly processing is completed. This position can be fully remote.
The Shareholder Services Hybrid Role senior associate works closely with the Client Trading and Client Support teams, portfolio managers, operations teams, custody teams, and other internal and external clients. The associate's primary responsibility is working with our institutional clients to ensure their trading needs are addressed to the highest level of satisfaction and any issues or problems are resolved promptly and professionally.
The Associate needs to be dedicated, enthusiastic, solutions oriented, and demonstrate good judgment on critical issues and resolution. The ability to properly escalate risk items to the shift leader and SHS management team is critical to the success of this position.
Job Responsibilities:
Perform the duties related to processes that occur in the late afternoon/evening for the Boston Shareholder Services team including Client Trading and Client Support
Shareholder Services is responsible for the oversight of NAV distribution by our Custodian providers. In the event of a NAV delay, this position will manage the client communication and inquiry process through resolution, including executing the NAV delay checklist and working with IT as necessary for recovery
Apply understanding of complex internal structures and context surrounding information being processed to perform daily activities, including nightly in-kind processing
Maintain working knowledge of overall process operating model and assist with deployment of operational changes, including developing and implementing new initiatives and assists with process re-engineering and systems integrations
Input trades and audit appropriately
Ensure the highest quality of client satisfaction by responding to clients on general inquiries related to trade placement and settlement with SSGA
Communicate trade settlements to our custodian providers in an accurate and timely manner
Operate as backup for team leader when they are unavailable
Build technical expertise and better understanding of marketplace nuances
Conform with the 'risk' escalation chain for operational issues and suspicious transactions
Perform other duties as needed
Requirements:
5+ years of experience in investment management with a specific focus on investment operations. Transfer agency experience a plus
Solid understanding of complex investment issues and investment vehicles with a desire to continuously improve investment knowledge
Knowledge of investment processes and how client cashflows impact the investment process
Excellent organizational and execution skills including the ability to prioritize and multi-task under time constraints
Ability to develop and maintain collaborative and professional relationships with internal and external clients and colleagues in global offices
Problem solving skills in terms of understanding client objectives and developing effective and appropriate solutions to meet those objectives while balancing the inherent risks to State Street
Excellent collaborative, interpersonal, organizational, and communication skills (written and verbal) including a confident telephone presence
Strong attention to detail
Team player with a positive can do attitude
Bachelor's Degree or equivalent experience
About State Street
What we do. State Street is one of the largest custodian banks, asset managers and asset intelligence companies in the world. From technology to product innovation we're making our mark on the financial services industry. For more than two centuries, we've been helping our clients safeguard and steward the investments of millions of people. We provide investment servicing, data & analytics, investment research & trading and investment management to institutional clients.
Work, Live and Grow. We make all efforts to create a great work environment. Our benefits packages are competitive and comprehensive. Details vary in locations, but you may expect generous medical care, insurance and savings plans among other perks. You'll have access to flexible Work Program to help you match your needs. And our wealth of development programs and educational support will help you reach your full potential.
Inclusion, Diversity and Social Responsibility. We truly believe our employees' diverse backgrounds, experiences and perspective are a powerful contributor to creating an inclusive environment where everyone can thrive and reach their maximum potential while adding value to both our organization and our clients. We warmly welcome the candidates of diverse origin, background, ability, age, sexual orientation, gender identity and personality. Another fundamental value at State Street is active engagement with our communities around the world, both as a partner and a leader. You will have tools to help balance your professional and personal life, paid volunteer days, matching gift program and access to employee networks that help you stay connected to what matters to you.
State Street is an equal opportunity and affirmative action employer.
We will ensure that individuals with disabilities are provided reasonable accommodation to participate in the job application or interview process, to perform essential job functions, and to receive other benefits and privileges of employment. Please contact us to request accommodation.
Salary Range:
$52,000 - $75,400 Annual
The range quoted above applies to the role in the primary location specified. If the candidate would ultimately work outside of the primary location above, the applicable range could differ.