Operational Risk, AVP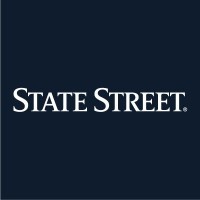 State Street
Boston, MA, USA
Posted on Saturday, August 19, 2023
The Operational Risk Assessment Team, in Enterprise Risk Management, is responsible for maintaining and driving continuous improvement to State Street's Risk Control Self-Assessment program. The Team is looking for a candidate to support the execution of the firm's strategic risk assessment program. Key job responsibilities include:
Manage the operational aspects of the risk assessment updates and provide support to key stakeholders, as needed. Provide input into potential areas of improvement to drive continuous enhancement to risk assessment processes.
Maintain the program policies and procedures.
Provide firm-wide training and support to educate business units on risk assessment program concepts and execution.
Perform reasonability checks on RCSA data outcomes.
Assist in the development of presentations for all levels of management to facilitate their review of the program results.
Assist in the design and execution of enterprise controls over the RCSA program.
Maintain risk assessment technology platform, including, development needs.
Stay abreast of industry rules, regulations and industry best practices to ensure risk assessment program adheres to supervisory expectations.
MINIMUM QUALIFICATIONS, SKILLS AND EXPERIENCE:
4+ years of experience in banking with a focus in operational risk management, internal audit or internal controls testing.
Excellent written and verbal communication, including the ability to create and deliver clear, well-structured presentations.
Proven project management, managerial, team-building, interpersonal, organizational, influencing and analytical skills.
High degree of attention to detail and focus on error-free execution.
Strong multitasking skills with the ability to successfully manage a number of work streams to deadlines and high standards of quality.
Bachelor's degree
Salary Range:
$80,000 - $132,500 Annual
The range quoted above applies to the role in the primary location specified. If the candidate would ultimately work outside of the primary location above, the applicable range could differ.