Application Development / Maintenance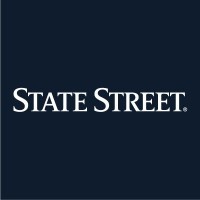 State Street
Quincy, MA, USA
Posted on Wednesday, August 30, 2023
Application Development / Maintenance (State Street Bank And Trust Company; Quincy, Massachusetts): The Application Developer will be working on the accounting platform. The position requires a background in accounting, a good understanding of MCH, eHorizon and agile development. The Application Developer will be a completely hands-on developer, developing in SQL, PL1, Cobol, will be able to provide production support for implemented solutions and will work with cross-functional teams. Specific duties of the position include: Analyzing business requirements and developing solutions in SQL, PL1, and Cobol to meet business needs; Anticipating internal needs and formulating solutions to internal customer issues; Reviewing deliverables for accuracy and quality; Performing project tasks independently, meeting timelines, and directing the efforts of others; and Utilizing MCH, eHorizon, agile development, COBOL, PL/I, SQL, JCL, MQ, CICS, and RTC in the performance of the assigned job duties. (Telecommuting permitted pursuant to company policy)
Minimum requirements are: Bachelor's degree or its equivalent in Computer Science, Computer Engineering, Engineering, or a related field; and 5 years of related experience in coding in PL1/Cobol within the financial services industry.
Must have: Demonstrated experience with COBOL, PL/I, SQL, JCL, MQ, CICS, or RTC; Demonstrated experience with SQL, MQ, or VSAM; Demonstrated experience working in a mainframe environment; Proven knowledge of financial services and accounting principles; Demonstrated ability to analyze business requirements and develop solutions to the business needs; Demonstrated ability to communicate effectively and in a professional manner, both written and orally; Proven ability to be a team player with a positive attitude, enthusiasm, initiative, and self-motivation; and Demonstrated ability to multi-task and meet aggressive timelines.
To be considered for this position, must apply online at careers.statestreet.com. State Street Job ID:
R-740081 . An EOE.
#LI-DNI
Salary Range:
$150,197 - $160,000 Annual
The range quoted above applies to the role in the primary location specified. If the candidate would ultimately work outside of the primary location above, the applicable range could differ.