Cyber Security Vulnerability Analyst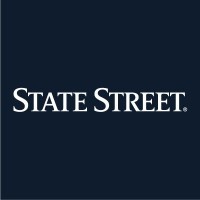 State Street
IT
Quincy, MA, USA
Posted on Thursday, August 31, 2023
Who we are looking for :
State Street seeks to recruit a Cyber Security Analyst to manage our vulnerability scanning and management solution, analyze results and provide relevant reporting to stakeholders. This position requires collaboration skills to drive remediation activities across the enterprise, organizational skills, analytic skills, quick reaction, attention to detail and technical expertise to protect the bank's assets. Join us to protect State Street, its customers and partners from the ever evolving and sophisticated global threat actors
What you will be responsible for :
Report and consult with remediation owners

Update and maintain vulnerability management runbooks and playbooks
Address operational issues

Update and communicate operational metrics

Analyze vulnerability assessments and remediation plans

Perform vulnerability scanner and agent deployments

Configure and update scan schedules
Maintain situational awareness, collaborate, influence and lead initiatives across the enterprise

Work closely with business units to understand people, process, and technology in order to build effective vulnerability management strategies

Synchronize with Cyber Defense Center to monitor and research information sources to assess risk to the enterprise
​
What we value :
These skills will help you succeed in this role
Ability to consider short term and long term implications of a recommended solution

Ability to make difficult decisions in unique situations, present recommendations under pressure to senior leadership and to cross-functional teams that my have conflicting positions
Knowledge and understanding of structuring complex data across varied data sources

Expertise in designing solutions, implementing and maintaining new cybersecurity controls and tools

Demonstrated ability to identify core issues and work with leaders and team members to resolution

Strong organizational, task switching, and prioritizing skills

Ability to work independently and solve challenging problems while collaboration with stakeholders
Knowledge and interest in current vulnerability related trends

Attention to detail

Driving to results

Strategic thinking

Collaboration and influencing
Senior Executive communication

Working professionally with confidential information

Advanced presentation skills, both orally and written

Ability to work well with others and under pressure

Demonstrated professionalism in approach to communicating ideas and solutions in simple language to team members, senior leaders and business partners
Education & Preferred Qualifications
2+ years of related experience, specifically in IT Engineering, Security Operations, Cloud Security and enterprise vulnerability remediation

Experience with Strategic Planning and enterprise-wide technical solution implementations

In-depth experience assessing security vulnerabilities

Understanding of how to triage vulnerabilities and tool findings

Security certification a plus
Software development and/or scripting experience a plus
About State Street
What we do. State Street is one of the largest custodian banks, asset managers and asset intelligence companies in the world. From technology to product innovation we're making our mark on the financial services industry. For more than two centuries, we've been helping our clients safeguard and steward the investments of millions of people. We provide investment servicing, data & analytics, investment research & trading and investment management to institutional clients.
Work, Live and Grow. We make all efforts to create a great work environment. Our benefits packages are competitive and comprehensive. Details vary in locations, but you may expect generous medical care, insurance and savings plans among other perks. You'll have access to flexible Work Program to help you match your needs. And our wealth of development programs and educational support will help you reach your full potential.
Inclusion, Diversity and Social Responsibility. We truly believe our employees' diverse backgrounds, experiences and perspective are a powerful contributor to creating an inclusive environment where everyone can thrive and reach their maximum potential while adding value to both our organization and our clients. We warmly welcome the candidates of diverse origin, background, ability, age, sexual orientation, gender identity and personality. Another fundamental value at State Street is active engagement with our communities around the world, both as a partner and a leader. You will have tools to help balance your professional and personal life, paid volunteer days, matching gift program and access to employee networks that help you stay connected to what matters to you.
State Street is an equal opportunity and affirmative action employer.
Discover more at StateStreet.com/careers
Salary Range:
$90,000 - $142,500 Annual
The range quoted above applies to the role in the primary location specified. If the candidate would ultimately work outside of the primary location above, the applicable range could differ.