Endpoint Security Analyst, Security Platforms , AVP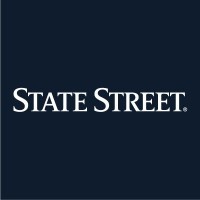 State Street
IT
Boston, MA, USA
Posted on Friday, September 15, 2023
Endpoint Security Analyst, Security Platforms (AVP)
State Street is seeking an Endpoint Security Analyst for our Security Platforms team, which is part of the State Street Cyber Fusion Center. This team designs, manages, and supports the security tools which enable security operations across State Street. These tools are critical to State Street's security, enabling threat detection, incident response, threat hunting, vulnerability management, and other key functions. This is a priority role in a growing team, with multiple positions to be filled. Preferred locations are Ireland (Dublin, Kilkenny, or remote) or United States (MA, or remote).
Who are we looking for
An experienced security analyst with expertise in endpoint detection and response (EDR) products, as well as anti-malware tools and other endpoint security controls. This person will join State Street's Security Platforms team, which is responsible for designing, configuring, and supporting the key security tools supporting our Cyber Fusion Center. Success in this role will require security knowledge, expertise in enterprise security tools, and problem solving skills.
What will you be responsible for
• Ensuring the security of State Street by delivering the most capable and reliable security tools for our incident responders and threat hunters
• Educating other teams within the Cyber Fusion Center on the capabilities and use cases of our security platforms, including in threat detection, incident response, threat hunting, and insider investigations
• Managing some of the most important security controls at State Street, including endpoint detection and response (EDR), advanced anti-malware, and network security monitoring (NSM)
• Maintaining our key security platforms to ensure high reliability, availability, and performance
• Managing the deployment of endpoint agents and liaising with partner teams in global technology to ensure full coverage of our complex environment
• Delivering rapid and effective solutions to emerging security threats and new requirements
• Implementing novel technical solutions to integrate internal systems and automate repetitive processes, in order to improve security, boost efficiency, and increase the value of our platforms
• Tuning and upgrading system components, following internal testing and change management processes
• Contributing to projects that improve current capabilities, drive adoption, and enable future growth
What we value
• Experience operating or supporting platforms used in incident response, threat detection, or threat hunting (e.g., Splunk, Tanium, CrowdStrike, Cylance, SentinelOne, Corelight)
• Familiarity with multiple open source and commercial security tools including their use cases, capabilities, and limitations
• Strong foundational security knowledge, specifically in large and complex organizations
• Understanding of current security threats and other challenges, as well as frameworks like MITRE ATT&CK
• Experience of a 24/7 security operations environment emphasizing speed of response, reliability, and system availability
• A desire to learn, combined with a collaborative work style and strong personal work ethic
• Strong communication and presentation skills, both verbal and written .
Education & Preferred Qualifications
• This is a role for an experienced security professional, expected to have 5+ years of relevant security and systems management experience (at least 3 years in security)
• Certifications in relevant security products would be beneficial (e.g., Tanium Certified Operator / Administrator, CrowdStrike Certified Falcon Administrator / Responder / Hunter, Cylance Security Professional, Splunk Certified Admin / User, SentinelOne Certified Administrator / Incident Responder)
• A degree is not required for this role, but a qualification in information security or information systems may be beneficial, or relevant industry certifications
• Experience with scripting, system integration, or light development would be beneficial (e.g., Python, PowerShell, other scripting)
• Experience with network security monitoring (NSM) or network traffic analysis (NTA) would be beneficial
• Experience in distributed, international teams would be beneficial
• Experience in financial services may be beneficial.
Additional Requirements
• This role may be filled in any of the following locations:
o Ireland (Dublin or Kilkenny preferred, or remote)
o United States (MA preferred, or remote)
• This team supports 24/7 operations, therefore participation in an on-call rotation is required .
Why this role is important to us
Our technology function, Global Technology Services (GTS), is vital to State Street and is the key enabler for our business to deliver data and insights to our clients. We're driving the company's digital transformation and expanding business capabilities using industry best practices and advanced technologies such as cloud, artificial intelligence and robotics process automation.
We offer a collaborative environment where technology skills and innovation are valued in a global organization. We're looking for top technical talent to join our team and deliver creative technology solutions that help us become an end-to-end, next-generation financial services company.
Join us if you want to grow your technical skills, solve real problems and make your mark on our industry.
About State Street
What we do
State Street is one of the largest custodian banks, asset managers and asset intelligence companies in the world. From technology to product innovation we're making our mark on the financial services industry. For more than two centuries, we've been helping our clients safeguard and steward the investments of millions of people. We provide investment servicing, data & analytics, investment research & trading and investment management to institutional clients.
Work, Live and Grow
We make all efforts to create a great work environment. Our benefits packages are competitive and comprehensive. Details vary in locations, but you may expect generous medical care, insurance and savings plans among other perks. You'll have access to flexible Work Program to help you match your needs. And our wealth of development programs and educational support will help you reach your full potential.
Inclusion, Diversity and Social Responsibility
We truly believe our employees' diverse backgrounds, experiences and perspective are a powerful contributor to creating an inclusive environment where everyone can thrive and reach their maximum potential while adding value to both our organization and our clients. We warmly welcome the candidates of diverse origin, background, ability, age, sexual orientation, gender identity and personality. Another fundamental value at State Street is active engagement with our communities around the world, both as a partner and a leader. You will have tools to help balance your professional and personal life, paid volunteer days, matching gift program and access to employee networks that help you stay connected to what matters to you.
State Street is an equal opportunity and affirmative action employer .