Compliance Monitoring and Surveillance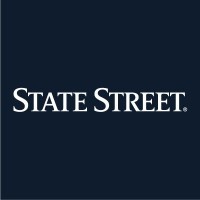 State Street
Legal
Boston, MA, USA
Posted on Friday, September 15, 2023
Compliance Monitoring and Surveillance (State Street Bank And Trust Company; Boston, Massachusetts): Will lead the development of the foreign exchange (FX) trade surveillance models and will develop models to comply with trade surveillance regulation, including Market Abuse Regulation
(MAR). This person will work with the contracted trade surveillance vendor and with Information Technology (IT) to implement a phased trade surveillance system. The role will be subject matter expert for foreign exchange surveillance models. The role will also assist the market surveillance team members with data analysis, data mapping, data input/output validation, system functional testing, system enhancement requirements, and will create detailed data and system requirements for consumption by the IT development team and vendor. This role will liaise between business and IT units to translate requirements, develop code, perform testing, and monitor and debug operational data/system/report issues. Specific responsibilities include: Analyzing market abuse risks associated with the portfolio of businesses covered by SSGM Market Surveillance and understanding various market abuse regulations in the jurisdictions where the company operates; Creating, testing, optimizing and maintaining risk-specific market abuse models using Surveil-X software; Instructing junior developer on model developing and testing; Collaborating with business, IT and vendor to develop data and system requirements, transfer business requirements into technical implementation, work with surveillance analysts to incorporate trends and feedback into system; Developing internal tools and reports for market surveillance team to streamline and automate business operation procedures and assist in visualization of management reporting; Preparing implementation and ongoing monitoring documents for model validation and risk control; Understanding and keep up to date on industry trends related to market abuse and surveillance generally in addition to evolving industry technology including machine learning and analytics; Leading model validation process for developed models – creation of documentation, back testing, and defense of models in validation process; and Leading remediation efforts as recommended by core model validation team. Hybrid telecommuting permitted pursuant to Company policy.
Minimum requirements are: Bachelor's degree or its equivalent in Computer Science, or a related field; plus 9 years of related experience in financial services.
Must have: Demonstrated experience developing models in trade surveillance tools including Bloomberg, SMART, or Actimize; Demonstrated experience with large scale relational data base systems and data warehouses/lake technologies including Oracle, MS SQL Server, PostgreSQL, MySQL, ESP data warehouse; Demonstrated experience developing with StreamBase Studio, SQL, Python, R, VBA, Java, and Bloomberg API; Demonstrated experience with BI tools including QlikView or PowerBI; Proven knowledge of financial service regulations including MAR, SR 11-7; and Demonstrated experience working with Market Surveillance platforms such as Nice/Actimize, Smarsh, ACA Compliance Alpha and Global Relay. (Unless otherwise indicated, the Company is seeking no specific number of years of experience, and all experience can be gained concurrently).
To be considered for this position, must apply online at careers.statestreet.com. State Street Job ID: R-740287. An EOE.
#LI-DNI
Salary Range:
$103,418 - $190,000 Annual
The range quoted above applies to the role in the primary location specified. If the candidate would ultimately work outside of the primary location above, the applicable range could differ.