ForgeRock Engineer AVP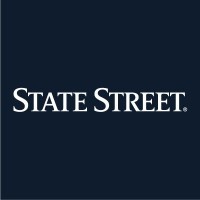 State Street
Quincy, MA, USA
Posted on Saturday, September 16, 2023
The Security Engineer will serve as a GCS (Global Cyber Security) subject matter expert collaborating with the development, platform and architecture teams to implement and support various security-related products. The Security Engineer will engage with business and support personnel to design, implement and maintain robust, secure and user friendly solutions. Product disciplines include Identity and Access management, Multi-Factor Authentication, Strong Authentication and various methods of Single SignOn.
Responsibilities will include:
Being a contributing member of designing highly resilient infrastructure for various Identity and access management products
Being a contributing member of designing and developing secure integration between security tools and the application layer. Designs will include both on-prem and SaaS applications and supporting infrastructure.
Designing and developing Single SignOn solutions using SAML, OIDC, OAuth and Session management tools
Managing lifecycle upgrades of identity and access management products
Assisting application teams with integration of access control tools to ensure compliance
Serving as subject matter expert and point of escalation for security product operations team
Developing standard operating procedures and technical guidelines for security product operations team
Working with multiple vendors on product issues, product roadmap and new feature requirements
Developing operating workflows, reporting tools, and utilities
Collaborating with other areas of the corporation to help create effective security practices
Skills/Knowledge Desired:
Strong communication skills
Experience with complex software integrations and migrations
Experience with SAML and OIDC / OAuth
Experience with ForgeRock Access Manager
Experience with ForgeRock Identity Gateway
Experience with ForgeRock Identity Manager
Experience with LDAP protocol and directory design
Ability to perform light programming and scripting using tools such as java, javascript, unix shell scripting, powershell, python, perl
Knowledge of secure configuration management
Kknowledge of identity and access management controls and principles
Knowledge of cloud technologies and common technology stacks
Knowledge of common web servers, operating systems and network security
Experience Desired
3-5+ years as a security engineer
Experience with Solaris, Linux and Windows platforms
Experience with Apache, Nginx web servers
Experience with SSO and MFA products such as SiteMinder
Experience working in large complex environments (financial services a plus)
Salary Range:
$100,000 - $160,000 Annual
The range quoted above applies to the role in the primary location specified. If the candidate would ultimately work outside of the primary location above, the applicable range could differ.