Investment Risk Analyst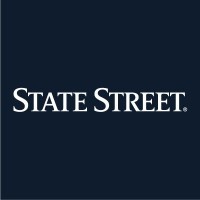 State Street
IT
Boston, MA, USA
Posted on Wednesday, September 20, 2023
Investment Risk Analyst (State Street Bank And Trust Company; Boston, Massachusetts): The Investment Risk Analyst will support our senior Fixed Income and Liquidity risk managers primarily. The position will work hands-on with portfolio managers to measure, quantify, and communicated market risk exposures and any changes to the funds/accounts risk profiles. The risk analyst will assist our senior risk managers to enhance our risk management process. The position will also be responsible for creating and presenting key risk summaries to senior management on an ongoing basis. The candidate should possess excellent analytical and communication skills. Specific duties include: the role requires a strong working knowledge of fixed income strategies gained from experience in institutional investment management, risk management and/or research organization; the individual is responsible for suggesting methodologies for improving portfolio risk analytics, examining investment and liquidity risk issues and responding to ad-hoc requests from various business groups and senior management, and also undertake unsupervised research on areas of risk management; the individual will also be responsible for the maintenance and enhancement of fixed income risk management processes and collaborate with colleagues within the global organization in the design and implementation of policies, procedures and processes for the investment risk program. The individual should have a demonstrated ability to lead projects, and have experience with building risk processes within an asset management firm; the successful candidate will establish credibility through technical skill and stature in risk management, by building collaborative working relationships with investment professionals, and through creating a shared vision of the benefits of more risk-aware decision making; the ideal candidate will have a solid analytical foundation and organizational skills, be motivated by a team environment, and have the ability to learn about new analytical applications and investment products. Experience with risk concepts and database tools are required, with specific skills in Bloomberg, Aladdin and Tableau considered a plus; and work at the forefront of financial regulatory developments, new products, services and applications as well as assess and report on their respective impacts to the business's risk profile.
Minimum requirements are: Master's degree in Finance, Financial Engineering, or related field; and 4 years of relevant industry experience (data analysis, risk management, or risk models) with solid knowledge of fixed income strategies preferred.
Must have: Proven written, oral, and interpersonal communication skills; demonstrated experience with Statistical Programming including VBA, Access, R, or Matlab; demonstrated experience with SQL database and data visualization tools like Tableau; demonstrated knowledge of fixed income strategies; and demonstrated experience with Bloomberg terminal.(Unless otherwise indicated, State Street is seeking the ability in the skills listed above with no specific number of years of experience required. All experience can be gained concurrently.)
To be considered for this position, must apply online at careers.statestreet.com. State Street Job ID: R-740291. An EOE.
#LI-DNI
Salary Range:
$148,533 - $160,000 Annual
The range quoted above applies to the role in the primary location specified. If the candidate would ultimately work outside of the primary location above, the applicable range could differ.