Strategic Initiatives Program Manager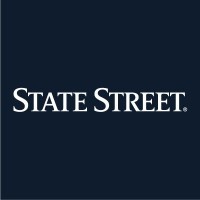 State Street
Operations
Boston, MA, USA
Posted on Wednesday, September 20, 2023
Strategic Initiatives Program Manager (State Street Bank and Trust Company; Boston, Massachusetts): State Street's technology function, Global Technology Services (GTS), is vital to State Street and is the key enabler for the business to deliver data and insights to clients. It drives the company's digital transformation and expands business capabilities using industry best practices and advanced technologies such as cloud, artificial intelligence, and robotics process automation. State Street offers a collaborative environment where technology skills and innovation and valued in a global organization. The State Street Cyber Architecture & Engineering team within GTS is looking for a VP – Strategic Initiatives Program Manager with excellent intellectual and analytical capabilities, problem-solving skills, strong communication and influencing capabilities and a passion for effecting change across the organization. This role will have broad range of program management responsibilities in planning and execution of security strategic initiatives with aggressive execution timelines. The Strategic Initiatives Program Manager must be a top technical talent, with strong background in Agile and with the ability to deliver creative technology solutions. Specific duties include: Support the Zero Trust maturity program; engage with influence at various levels of the organization, drive collaboration and rust, and support the effective implementation of strategic priorities; be a part of long-term security strategy development and execution; provide program management support for the implementation of multiple key initiatives, work closely with line management responsible for executing change; work closely with business and functional areas at State Street to develop plans and materials related to the execution of strategic initiatives; and support the planning, facilitation, and execution of regular communication and coordination across cross-functional teams; and responsible for coaching and developing Agile teams and those who work closely with Agile teams (use influencing skills to effectively drive Agile process adoption; coach teams on SCRUM ceremonies and how to be self-organized and working with those who are resisting change; develop Agile based metrics dashboards and reports for development teams and senior management). Telecommuting permitted pursuant to company policy.
Minimum requirements are: Bachelor's degree in Computer Science, Computer Engineering, or its equivalent; plus 8 years of experience in information security, a security related field, or other complex information management functions.
Total experience must include (all experience can be gained concurrently): 3 years of Agile coaching and 3 years of Scrum Master experience. Must also have: experience implementing Agile techniques in different cultures and environments; has successfully led Agile transformations and Agile programs of varying sizes and complexity; demonstrated experience using JIRA in setting up and managing JIRA projects; ability to construct dashboards in JIRA; understanding of modern technology domains and experience with various additional tools/technologies such as SharePoint, MS Project, PowerPoint and Excel; proven ability to manage complex program execution and multiple projects simultaneously; strong communication and change management experience; demonstrated ability to produce clear, clean, and concise PowerPoint presentations with a cohesive narrative; demonstrated ability in data wrangling and data visualization; demonstrated experience leading teams in a matrixed organization; and demonstrated experience operating in regulated environments.
To be considered for this position, must apply online at careers.statestreet.com. State Street Job ID:
R-740256 . An EOE.
#LI-DNI
Salary Range:
$128,627 - $190,000 Annual
The range quoted above applies to the role in the primary location specified. If the candidate would ultimately work outside of the primary location above, the applicable range could differ.