Chief Investment Strategist, SVP, State Street Global Advisors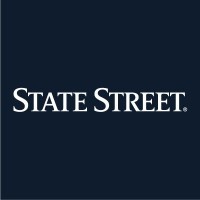 State Street
Boston, MA, USA
Posted on Wednesday, September 20, 2023
The Strategy and Research Team is responsible for providing critical macroeconomic, geopolitical and investment related data, analysis, insights and research to support investment decision-making and client engagement. The Chief Investment Strategist will lead a team of economists, geopolitical analysts and multi-asset portfolio researchers who collaborate with the Global CIO and other senior investment professionals to develop high-conviction points of view on market-driving events and recommendations for clients to address their portfolio needs over time.
In addition, this team acts as a primary contact with other macro, strategy and research teams across State Street to collaborate on projects, stay abreast of developments and assess applicability for the SSGA teams and clients.
Key Responsibilities
This position will be a senior member of the Investment organization, reporting directly to the Global CIO, will work closely with the asset class CIOs and business Heads and will collaborate closely with the primary support functions, including marketing, compliance, legal and risk. Your role will include:
Collaborate closely with Investment and Distribution teams to develop high conviction thought leadership that drives value for our clients and reinforces our position as a critical investment partner
Meet with institutional and retail intermediary clients, prospects, and consultants to engage in detailed discussions regarding State Street's investment capabilities and viewpoints
Develop critical inputs into the investment decision-making process, specifically with respect to macroeconomic and geopolitical events
Act as a primary interface to other State Street macroeconomic, research and markets activities to identify areas for amplification, collaboration and leverage
Develop the vision for the team, including being accountable for the overall effectiveness of the team in supporting the business objectives
Act as coordinator and primary content owner for marquis publications such as the firm's Global Market Outlook, Investment Philosophy and Process and Quarterly Global Economic Outlook as well as other regular client-facing thought leadership pieces
Value Drivers
The successful team leader should possess strong investment expertise across a variety of investment disciplines, including macroeconomics, portfolio construction, investment research and analysis. In addition, the leader will have high-end interpersonal skills, strong written and verbal communication capabilities, and understanding of the needs of investors across different channels and geographies. The leader should inspire team members to show real passion for investment management and embrace teamwork.
Qualifications:
15+ years' experience in investment management, research or equivalent role in the asset management industry
Advanced degree in Business or Finance and/or CFA designation preferred
Strong project management skills and ability to manage complex projects to tight deadlines
Strong investment technical skills related to macroeconomic and geopolitical inputs to the investment process, along with an understanding of how to assess resulting portfolio risks and opportunities globally
Attentive to detail with an ability to look critically at a problem and proposed solutions
Ability to build, manage, develop and motivate a high-functioning, diverse team to deliver results
Ability to influence colleagues to support business goals
Strong commercial mindset and ability to breakdown barriers to achieve financial goals
Positive attitude, strong work ethic, ability to execute independently yet also maintain strong team orientation
Salary Range:
$225,000 - $337,500 Annual
The range quoted above applies to the role in the primary location specified. If the candidate would ultimately work outside of the primary location above, the applicable range could differ.