Wealth Product Strategy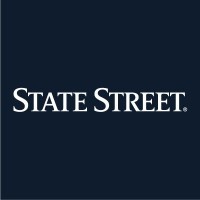 State Street
Product
Burlington, MA, USA
Posted on Wednesday, September 20, 2023
Wealth Product Strategy Lead, Charles River Development, Vice President
Job Description
Who we are looking for:
Charles River Development is looking for a Product Strategy & Marketing professional to lead strategic development and expansion of product imperatives focused on portfolio personalization and improved digital experience. This role requires depth of expertise in investment management, business development, and product design. The successful candidate will be a recognized and responsible leader for Tailored Portfolio Solutions and our Advisor Experience improvements. This candidate will be an advocate and evangelist for the solutions internally (across Charles River and State Street) and externally.
Why this role is important to us:
The team you will be joining is a part of Charles River Development (or CRD), that became a part of State Street in 2018. CRD helps create enterprise investment management software solutions for large institutions in the areas of institutional investment, wealth management and hedge funds. Together we have created the first open front-to-back platform - State Street Alpha, that was launched in 2019.
Join us if delivering next generation infrastructure, using emerging technologies like AI and Blockchain sounds like a challenge you are up for.
What you will be responsible for:
As Wealth Product Strategy Lead you will be responsible for:
•Owning the review, modification, and on-going development of the Tailored Portfolio Solutions product strategy.
•Collaborating across CRD groups (i.e. Product, Engineering, Business Development, Legal, Marketing, etc.) to develop and execute against the strategic product vision for TPS.
•Identifying unique value proposition(s) for TPS and developing marketing initiatives that favorably position TPS within a competitive and emerging market.
•Proactively conducting, cataloguing, and documenting all aspects of market research from thought leadership to competitive analysis to understand the full 360 view of the market landscape and to inform recommendations on the path forward.
•Defining standards and best practices through market research, client interactions, and on-going engagements on the topics of portfolio personalization and optimization.
•Identification, targeting, research, analysis, recommendation, and relationship management of existing strategic partner(s) integrated with TPS, as well as new and emerging partners yet to be engaged or considered.
What we value:
These skills will help you succeed in this role:
•Strong critical thinking, problem solving, and decision-making skills
•Ability to lead a matrix team of resources without direct reporting (requiring high character and influence)
•Outstanding verbal and written communication skills
•Partnership orientation and the ability to see, consider, and evaluate multiple points of view
•Voracious appetite for continuous learning
Education & Preferred Qualifications:
•Bachelor's degree (Master's preferred).
•CFA or similar investment management licensing/certification desired.
•Authoritative knowledge and experience within wealth and / or institutional asset management.
•Ten plus (10+) years related work experience in wealth, asset management and/or FinTech.
Additional requirement:
•Ability to travel up to 30% (as needed)
About State Street
What we do. State Street is one of the largest custodian banks, asset managers and asset intelligence companies in the world. From technology to product innovation, we're making our mark on the financial services industry. For more than two centuries, we've been helping our clients safeguard and steward the investments of millions of people. We provide investment servicing, data & analytics, investment research & trading and investment management to institutional clients.
Work, Live and Grow.
We make all efforts to create a great work environment. Our benefits packages are competitive and comprehensive. Details vary by location, but you may expect generous medical care, insurance and savings plans, among other perks. You'll have access to flexible Work Programs to help you match your needs. And our wealth of development programs and educational support will help you reach your full potential.
Inclusion, Diversity and Social Responsibility.
We truly believe our employees' diverse backgrounds, experiences and perspectives are a powerful contributor to creating an inclusive environment where everyone can thrive and reach their maximum potential while adding value to both our organization and our clients. We warmly welcome candidates of diverse origin, background, ability, age, sexual orientation, gender identity and personality. Another fundamental value at State Street is active engagement with our communities around the world, both as a partner and a leader. You will have tools to help balance your professional and personal life, paid volunteer days, matching gift programs and access to employee networks that help you stay connected to what matters to you.
State Street is an equal opportunity and affirmative action employer.
Company: Charles River Development
Salary Range:
$100,000 - $167,500 Annual
The range quoted above applies to the role in the primary location specified. If the candidate would ultimately work outside of the primary location above, the applicable range could differ.