Product Specialist / Strategist, Managing Director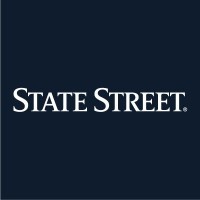 State Street
Product, Operations
Boston, MA, USA
Posted on Wednesday, September 20, 2023
Who we are looking for
The Senior Portfolio Strategist (SPS) is a highly visible role within SSGA's Investment Organization focused on representing our investment capabilities to clients and prospects across businesses globally. In this capacity the SPS plays an integral role in articulating the investment team's core capabilities and value proposition, supporting the sales and client servicing effort and acting as a liaison with other critical teams within the Distribution, Product and Marketing organizations to achieve our overall business objectives. In addition, the Team Leader is responsible for developing a high performing team that can effectively coordinate thought leadership, positioning, collateral development, and other deliverables globally.
The SPS will work closely with our client-facing teams to identify opportunities that exist within the market that can be addressed through Fixed Income, Cash Management and Currency portfolio management capabilities, with an emphasis on our industry-leading indexing, systematic and active products. The Portfolio Strategist Team acts as an extension of the portfolio management team through all stages of the sales cycle from initial client meetings to finals presentations and ongoing client servicing meetings.
What you will be responsible for
The Senior Portfolio Strategist Managing Director reports directly to the Chief Investment Officer, FICC.
Manage a global team of Portfolio Strategists and Specialists focused on our Fixed Income, Cash and Currency products
Work collaboratively with distribution channels to identify opportunities to motivate consideration of our product sets and drive business results
Actively participate in key client and prospect meetings, focusing primarily on our index, systematic and active management capabilities
Convey information pertaining to the product and related markets to both internal and external clients
Client management and service focusing on sophisticated clients with high-touch non-standard service model and investment content
Seen as credible alternative to senior portfolio managers and CIO/PM team
Help drive portfolio design in conjunction with research, portfolio management and product management teams
Extensive travel required
What we value
Strong strategical Fixed Income portfolio skills and demonstrated success in driving vision to fruition despite organizational, financial, and technical constraints and hurdles. Ability to collaborate and motivate highest performance and inspires confidence in the business. Ability to influence the business and counterparts and drive consensus. Entrepreneurial mindset that drives adoption through developing a high-performance team to obtain deliverable goals
Education & Preferred Qualifications
Minimum 7-10 years of investment experience; prior experience as a portfolio manager is a plus
Knowledge of statistical packages, analytical platforms, Bloomberg, FactSet and Morningstar Direct
Critical understanding of financial theory and empirical research.
Ability to work with and influence internal and external stakeholders.
Positive, collaborative attitude with a strong team orientation.
Ability to talk passionately about investment process and markets to sophisticated institutional clients and consultants, and to engage and break down the products to the investors
Experience developing and managing high performance teams
Ambitious self-starter, able to perform in a team environment
Business development, planning and implementation skills
Experience in a similar role, academic qualification and/or professional designation essential
Strong

communications skills for frequent external and internal presentations

Articulate investment processes and provide ongoing updates on product positioning
Boston or London location preferred
Additional requirements
Why this role is important to us
The Fixed Income Portfolio Strategists generate world-class investment content for investors around the globe by developing whitepapers and other collateral that help educate investors and promote strategically important SSGA capabilities. To succeed, it is imperative that the Team Leader develop and sustain strong working partnerships with our marketing, product and investment teams. The SPS serves as a resource to offer perspective on their area of their Fixed Income expertise and has broad client-facing opportunities across distribution channels to promote their work.
Salary Range:
$175,000 - $287,500 Annual
The range quoted above applies to the role in the primary location specified. If the candidate would ultimately work outside of the primary location above, the applicable range could differ.