Liquidity Risk, AVP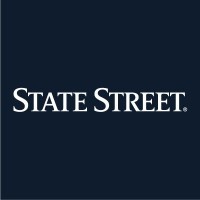 State Street
Boston, MA, USA
Posted on Wednesday, September 20, 2023
Treasury Risk Analyst, AVP, Global Treasury Risk Management
OVERVIEW
Global Treasury Risk Management (GTRM), a team within State Street's Enterprise Risk Management (ERM) department, is looking for an experienced treasury risk professional. The primary focus for the position will be the independent risk oversight and assessment of State Street's liquidity risk.
GLOBAL TREASURY RISK MANAGEMENT OVERSIGHT
Banking is a risk-taking business. The goal of ERM is to ensure that State Street's risks are proactively identified, well-understood, and prudently managed in support of our business strategy. As such, ERM provides risk oversight, support, and coordination to ensure consistent identification, measurement and management of all risks arising from the provision of products and services to our clients. GTRM acts as the business-aligned risk function focused on these responsibilities for the activities of the Global Treasury (GT) department. GT core functions include managing the investment portfolio, asset-liability risk, liquidity risk, funding and liability pricing, capital structure, and rating agency relationships.
GTRM plays a critical role in the overall success of the organization. State Street investors and clients rely on State Street to ensure the risks of State Street are appropriately managed. Our team is responsible for identify, analyzing, monitoring key financial risks of State Street including liquidity risk, interest rate risk, and mark-to-market risk.
POSITION PRIMARY DUTIES AND RESPONSIBILITIES
The Treasury Risk Analyst AVP within GTRM will focus on liquidity risk management. This individual should have experience within a banking organization and possess good verbal and written communication skills for interactions within GTRM as well as with internal and external stakeholders including global business partners and regulators.
The primary responsibility of the liquidity risk management team is the independent oversight of the bank's liquidity risk. The candidate will actively support the independent oversight of liquidity risk (e.g. liquidity metrics and limits, independent reviews, governance reporting, liquidity stress testing oversight, etc.)
Additional duties and responsibilities include:
Lead or support critical projects with high-impact on company results
Support senior management and communications with regulators
Assist in the calibration of liquidity risk limits and independent reviews of the liquidity risk management framework
Support and enhance the assessment, monitoring and reporting of liquidity risks, and compliance with liquidity requirements
Perform and document analyses and processes for the enhancement of the team's overall framework
QUALIFICATIONS, SKILLS, AND EXPERIENCE
3+ years of experience in a banking organization, ideally within a major bank
Bachelor's degree in economics, finance, or other related field required
Master's degree in economics, finance, or other related field, with quantitative background a plus
Analytical background and good knowledge of quantitative methods applied to finance
Ability to manage large amounts of data to perform complex quantitative and qualitative analyses
Good understanding of financial instruments and the balance sheet of a global bank
Experience with liquidity risk at a banking organization a plus
Self-starter with willingness to work in a fast-paced, high-energy level environment
Independent and critical thinking skills and strong financial acumen
Team player with unquestionable integrity and ethical standards
Strong work ethic and highly organized to manage multiple deliverables
Effective verbal and written communication skills
Proficiency in Excel and other MS applications
Salary Range:
$90,000 - $142,500 Annual
The range quoted above applies to the role in the primary location specified. If the candidate would ultimately work outside of the primary location above, the applicable range could differ.