AWS Federated Tech Lead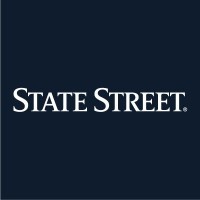 State Street
Quincy, MA, USA
Posted on Wednesday, September 20, 2023
Who we are looking for
We are looking for an experienced Technical Engineering lead to be part of our AWS Cloud Center of Excellence team to drive a team of engineers in building a secure and compliant AWS cloud foundation based on principles of hyper-automation, self-service, and developer autonomy. The core cloud foundation will enable State Street to drive agility, access latest innovations on AWS, enable mass cloud migrations, and drive best in class customer experience.
What you will be responsible for
As an AWS engineering lead you will
Develop, lead and manage a multi disciplinary globally distributed engineering team to drive best in class execution
Establish secure and sound engineering practices for the team to deliver results in an agile fashion
Drive/lead/implement our AWS account management, self-service solutioning, Landing Zone buildouts, Security/IAM baselines, networking design, monitoring, compliance, and CI/CD pipelines.
Take a business value driven approach to prioritize and drive service enablement inline with business use cases
Be accountable for the performance and quality of work for the resources assigned
Be responsible for designing and building distributed, fault tolerant solutions that enable the business to securely run sensitive workloads within the cloud environment
Work with the team to design and implement large scale enterprise integration patterns between our cloud environments and our on-premises services
Support short-term and long-term public cloud service enablement planning
Lead in architectural decisions and strategies for migrating and hosting applications over AWS
Understand requirements and communicate to teams at all levels
What we value
These skills will help you succeed in this role
Good understanding of AWS Services, IaaS, PaaS and SaaS solutions along with cloud-native design patterns and DevOps principles (Infra as Code, Policy as Code, etc…)
Expertise in implementing AWS core services like EC2, RDS, VPC, ELB, EBS, Route 53, S3, Dynamo DB, CloudWatch, Cloud WAN etc.
Expertise in AWS Management and Governance services (AWS Control Tower, AWS Organizations, AWS Well-Architected Tool, License Manager, …), Automated/Self-Service Provisioning services (CloudFormation, Service Catalog, Marketplace, OpsWorks, …), Operational services (CloudWatch, CloudTrail, AWS Config, AWS Systems Manager, AWS Backup, OpenTelemetry, …), and Networking services and components (VPC, Transit Gateway, VPC Lattice, Cloud Map, ELB, …)
Experience with AWS cloud environment sizing, backup, and disaster recovery solutions for apps
Implementation experience in driving and establishing AWS Landing Zones that enables regulated firms to run core business workloads in AWS
AWS Cloud Architecture design, implementation and migration experience
Strong understanding of infrastructure components (server, storage, network, data, applications) and ability to deliver end-to-end Cloud Infrastructure architectures and designs
Ability to drive automation and demonstrated continuous improvement, quality methodology and project/operations delivery skills
Product and project management experience in a fast-paced, constantly changing and evolving environment
Demonstrated delivery experience in large scale cloud transformation efforts
Strong leadership skills and demonstrated creative problem-solving skills
Preferable expertise in a wide range of infrastructure related domains with a track record of large production-grade service deployment and IT operations preferably in financial services or a highly regulated industry
Experience in distilling complex technical challenges into actionable decisions for stakeholders and guiding teams by building consensus and mediating compromises when necessary
Demonstrated leadership skills to inspire, persuade, and influence upper and lower management teams
Excellent interpersonal communication and organizational skills that are required to operate and navigate a complex organization as a leading member of global, distributed teams that deliver quality services and solutions.
Ability to rapidly gain knowledge of the organizational structure of the firm to facilitate work with groups outside of the immediate team.
Strong cloud environment experience with major CSPs
Education & Preferred Qualifications
Bachelor's Degree or equivalent (CS, CE, CIS, IS, MIS, or engineering discipline) or equivalent work experience
15+ years overall IT industry experience with atleast 5+ years in a cloud implementation and delivery role using service and hosting solutions such as private/public cloud IaaS, PaaS and SaaS platforms.
3+ years experience of large AWS environment design/delivery/management
8-10 years of delivery and implementation management experience in a global delivery model
Demonstrated experience using Automation, Agile development and DevSecOps practices
Experience with AWS Management and Governance services (AWS Control Tower, AWS Organizations, AWS Well-Architected Tool, License Manager, AWS Budgets…)
Experience with AWS Automated/Self-Service Provisioning services (CloudFormation, Service Catalog, Marketplace, OpsWorks, …)
Experience with AWS Operational services (CloudWatch, CloudTrail, AWS Config, AWS Systems Manager, AWS Backup, OpenTelemetry, …)
Experinece in using AWS Networking services and components (VPC, Transit Gateway, VPC Lattice, Cloud Map, ELB, …)
Strong understanding of multi-region environments and global connectivity requirements
Knowledge of cloud security controls including tenant isolation, encryption at rest, encryption in transit, key management, vulnerability assessments, application firewalls, SIEM, etc.
Experience building and supporting mission critical technology components with DR capabilities
Experience with multi-tier system and service design and development for large enterprises
Experience designing technology components for enterprise solutions and defining solution architectures and reference architectures with a focus on cloud technologies
Financial services or regulated industry experience is a plus
Why this role is important to us
Our technology function, Global Technology Services (GTS), is vital to State Street and is the key enabler for our business to deliver data and insights to our clients. We're driving the company's digital transformation and expanding business capabilities using industry best practices and advanced technologies such as cloud, artificial intelligence and robotics process automation.
We offer a collaborative environment where technology skills and innovation are valued in a global organization. We're looking for top technical talent to join our team and deliver creative technology solutions that help us become an end-to-end, next-generation financial services company.
Join us if you want to grow your technical skills, solve real problems and make your mark on our industry.
About State Street
What we do. State Street is one of the largest custodian banks, asset managers and asset intelligence companies in the world. From technology to product innovation we're making our mark on the financial services industry. For more than two centuries, we've been helping our clients safeguard and steward the investments of millions of people. We provide investment servicing, data & analytics, investment research & trading and investment management to institutional clients.
Work, Live and Grow. We make all efforts to create a great work environment. Our benefits packages are competitive and comprehensive. Details vary in locations, but you may expect generous medical care, insurance and savings plans among other perks. You'll have access to flexible Work Program to help you match your needs. And our wealth of development programs and educational support will help you reach your full potential.
Inclusion, Diversity and Social Responsibility. We truly believe our employees' diverse backgrounds, experiences and perspective are a powerful contributor to creating an inclusive environment where everyone can thrive and reach their maximum potential while adding value to both our organization and our clients. We warmly welcome the candidates of diverse origin, background, ability, age, sexual orientation, gender identity and personality. Another fundamental value at State Street is active engagement with our communities around the world, both as a partner and a leader. You will have tools to help balance your professional and personal life, paid volunteer days, matching gift program and access to employee networks that help you stay connected to what matters to you.
State Street is an equal opportunity and affirmative action employer.
Discover more at StateStreet.com/careers
Salary Range:
$140,000 - $222,500 Annual
The range quoted above applies to the role in the primary location specified. If the candidate would ultimately work outside of the primary location above, the applicable range could differ.