Senior Business Analyst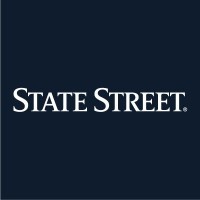 State Street
IT, Sales & Business Development
Burlington, MA, USA
Posted on Wednesday, September 20, 2023
Senior Business Analyst (State Street Bank and Trust Company; Burlington, MA): The Senior Business Analyst will work in a dynamic, fast-paced, agile environment to apply expertise in specific product areas to deliver high quality products and gather requirements for products through research, documentation, and prioritizing product requirements. The Senior Business Analyst will interact with clients by presenting new features and gathering feedback and will partner with development teams to implement and refine product features. The Senior Business Analyst will also assist quality assurance with feature validation, partner with the documentation team to ensure accurate and complete product documentation, provide client beta testing support, and assist with implementation and support to resolve escalated client issues. Specific duties include: Work with the product manager to understand market needs; Prioritize and maintain the product backlog and items committed to forward roadmap by PM; Demonstrate advanced understanding of Fixed Income and OTC Derivatives valuation and pricing models; Demonstrate proven experience with financial and statistical modeling; Work within the software development life cycle; Understand risk management and stress testing practices; Understand fixed income and derivatives, including analytics; Understand financial investment products across all asset classes; Apply knowledge of SQL and demonstrate programming expertise in C++, Python, R, SQL, among others; Understand investment management workflows; Gather and understand requirements in the financial sector; Demonstrate strong analytical and problem-solving skills; and Work on multiple initiatives simultaneously and deal with the inevitable surprises that are part of a dynamic environment; Apply working knowledge of IMS systems; Demonstrate expertise in FIX/fpML protocols for Electronic Trading; Demonstrate solid grasp of OTC derivatives trading jurisdiction based regulations – SEF/off-SEF, cleared/bilateral; and Apply knowledge of MiFID II regulations and keep up to date on regulatory changes. Travel required 5% of the time. Telecommuting permitted pursuant to Company policy.
Minimum requirements are: Bachelor's Degree or its equivalent in a Financial Engineering, Engineering, or a related quantitative field; and 7 years of experience in financial services industry.
Must have: Demonstrated knowledge of Fixed Income and OTC Derivatives valuation/pricing models; Demonstrated experience in Financial/Statistical Modeling; Demonstrated experience with SQL; Proven understanding of investment management workflows; Proven organizational skills with attention to detail; Demonstrated planning and scheduling skills; and Ability to work on multiple initiatives simultaneously and deal with the inevitable surprises that are part of a dynamic environment; Demonstrated experience with ETL Technologies and data imports; Demonstrated knowledge of processing workflows to downstream systems including Middle Office Systems; Demonstrated experience with all phases of Software Development Life Cycle; and Proven understanding of fpML protocols. (Unless otherwise indicated, the employer is seeking the ability in the skills listed above with no specific number of years of experience required. All experience can be gained concurrently.)
Apply online at careers.statestreet.com. State Street Job ID:
R-738474 . An EOE
#LI-DNI
Salary Range:
$110,000 - $210,400 Annual
The range quoted above applies to the role in the primary location specified. If the candidate would ultimately work outside of the primary location above, the applicable range could differ.