Data Analyst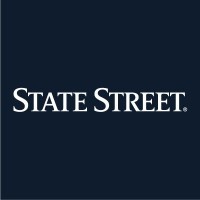 State Street
IT, Data Science
Boston, MA, USA
Posted on Wednesday, September 20, 2023
Data Analyst (State Street Bank and Trust Company; Boston, Massachusetts): Responsible for full data lifecycle analysis, requirements, activities modeling, reporting and design. The individual also monitors performance and quality control plans to identify improvement opportunities. Specific duties of the position include: interpreting data, analyzing results using statistical techniques, and providing ongoing reports; developing and implementing databases, data collection systems, data analytics and other strategies that optimize statistical efficiency and quality; acquiring data from primary or secondary data sources and maintaining databases/data systems; performing data modeling, including identifying, analyzing, and interpreting trends or patterns in complex data sets; filtering and organizing data by reviewing computer reports, printouts, and performance indicators to locate and correct code problems; working with management to prioritize business and information needs; locating and defining new process improvement opportunities; developing and maintaining expert domain knowledge, rules, methodologies, and ontologies; recommending innovative technological and logistical solutions; documenting requirements: agile stories, functional specs, process flow visualizations, and data process modeling change control; performing data analysis, including data mapping, definition, and quality controls; providing test execution support, including test case review and defect triage; applying SQL/database query skills with a strong understanding of development life cycle methodology; and documenting implementation such as through SOPs and user guides. Telecommuting permitted pursuant to Company policy.
Minimum requirements are: Master's degree in Computer Science, a related technical field, or its equivalent, and 3 years of experience in financial services information technology. Alternatively, will accept a Bachelor's degree in Computer Science, a related technical field, or its equivalent, and 6 years of experience in financial services information technology.
Must have: demonstrated experience with data warehousing, Datamart, ETL, and Database design (including Microsoft SQL Server and Oracle 9i and above); demonstrated experience with data modeling, data mapping, and end-to-end data flow diagraming; proven knowledge of SQL and database querying; demonstrated experience creating and presenting data visualization using Tableau; and demonstrated experience building reports using multiple reporting platforms like Spotfire and Jaspersoft. (Unless otherwise indicated, State Street is seeking the ability in the skills listed above with no specific number of years of experience required. All experience can be gained concurrently.)
Apply online at careers.statestreet.com. State Street Job ID:
R-737756 . An EOE.
#LI-DNI
Salary Range:
$139,464 - $160,000 Annual
The range quoted above applies to the role in the primary location specified. If the candidate would ultimately work outside of the primary location above, the applicable range could differ.