Regulatory Management Services, VP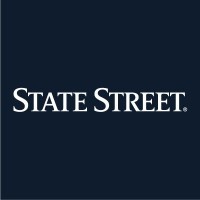 State Street
Legal
Quincy, MA, USA
Posted on Friday, September 22, 2023
Who we are looking for
The Technology Risk, VP is part of the First Line Risk and Controls (FLRC) team, a First Line of Defense function responsible for driving effective technology risk management at State Street. The individual in this position will be responsible for leading and executing various aspects of the Global Technology Controls Assurance capability, including leading global staff with the required expertise to effectively assess technology risks and controls, and play a key role in enhancing the maturity of the internal controls function across the global technology organization.
This role can be performed in a hybrid model, where you can balance work from home and office to match your needs and role requirements.
What you will be responsible for
As FLRC VP you will
Work within the Global Technology Services FLRC team to drive execution of organizational risk management and assurance programs and projects with particular attention to delivering high-quality analysis and responses to State Street's global regulators
Own processes, procedures, and controls supporting technology related regulatory exam management, including self-testing and assessment programs
Lead a team of individuals who will provide technical analysis, assessment, and project management support for various elements of the first line of defense program, and other related first line of defense assessment

programs

Manage formal reviews of management identified issues; raising investigative questions to support risk/issue ratings, trends analysis and the development of remediation strategies
Review and support technology risk and control assessments; highlighting areas of potential risk and exceptions to expected outcomes
Engage key stakeholders including IT management and supporting teams, Enterprise Technology Risk Management, Compliance, Corporate Audit and Legal to request evidence, discuss exceptions and issues
Oversee, review and report upon technology risk and compliance information for measurement, analysis and senior management communications as directed
Provide regular status updates and supporting project management reports as directed
Educate and mentor junior staff members in best practices and standard operating procedures associated with risk analysis, compliance evaluation, control assurance, and test execution
Education & Preferred Qualifications
Bachelor's degree in Computer Science / Information Technology, IT Security, Risk Management, or a related field
Minimum of 8 - 10 years of experience with general auditing standards and best practices
Familiar, with and has experience managing, global initiatives including timelines, status, interdependencies, resource allocation, risk and issues management
Maintains evolving expertise in financial services, information technology, information security, systems development, change / release management, access security and physical access controls and procedures
Candidate is able to work independently while sharing expertise with colleagues and others. Offers mentoring and guidance to others
Ability to solve complex problems with support from management
Manages stakeholder needs and expectations while providing consistent and regular communications with support from management
Supports the fulfillment of organizational strategies and objectives
Able to effectively balance multiple tasks through careful prioritization
Candidate is knowledgeable in IT risk
Candidate is able to work collaboratively with others to produce a quality work product
Professional certifications a plus (e.g., CISA, CISM, CISSP, CRISC)
Advanced MS Excel, Word, PowerPoint, etc.
Desired experience in RSA Archer GRC Solution
Why this role is important to us
Our technology function, Global Technology Services (GTS), is vital to State Street and is the key enabler for our business to deliver data and insights to our clients. We're driving the company's digital transformation and expanding business capabilities using industry best practices and advanced technologies such as cloud, artificial intelligence and robotics process automation.
We offer a collaborative environment where technology skills and innovation are valued in a global organization. We're looking for top technical talent to join our team and deliver creative technology solutions that help us become an end-to-end, next-generation financial services company.
Join us if you want to grow your technical skills, solve real problems and make your mark on our industry.
About State Street
What we do. State Street is one of the largest custodian banks, asset managers and asset intelligence companies in the world. From technology to product innovation we're making our mark on the financial services industry. For more than two centuries, we've been helping our clients safeguard and steward the investments of millions of people. We provide investment servicing, data & analytics, investment research & trading and investment management to institutional clients.
Work, Live and Grow. We make all efforts to create a great work environment. Our benefits packages are competitive and comprehensive. Details vary in locations, but you may expect generous medical care, insurance and savings plans among other perks. You'll have access to flexible Work Program to help you match your needs. And our wealth of development programs and educational support will help you reach your full potential.
Inclusion, Diversity and Social Responsibility. We truly believe our employees' diverse backgrounds, experiences and perspective are a powerful contributor to creating an inclusive environment where everyone can thrive and reach their maximum potential while adding value to both our organization and our clients. We warmly welcome the candidates of diverse origin, background, ability, age, sexual orientation, gender identity and personality. Another fundamental value at State Street is active engagement with our communities around the world, both as a partner and a leader. You will have tools to help balance your professional and personal life, paid volunteer days, matching gift program and access to employee networks that help you stay connected to what matters to you.
State Street is an equal opportunity and affirmative action employer.
Discover more at StateStreet.com/careers
Salary Range:
$120,000 - $202,500 Annual
The range quoted above applies to the role in the primary location specified. If the candidate would ultimately work outside of the primary location above, the applicable range could differ.