Regulatory Management Services, MD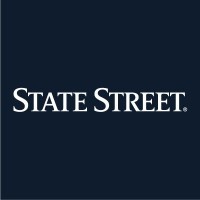 State Street
Legal
Boston, MA, USA
Posted on Friday, September 22, 2023
Who we are looking for:
The GTS Regulatory Engagement Global Head is responsible for designing and implementing a robust, optimized, and effective program to facilitate the effective management of regulatory exams at State Street. This role with be responsible for the end-to-end lifecycle of key examinations globally across State Street that require strong relationship management skills, ability to effectively interact with regulators, oversee all inquiries, key stakeholder meetings, coordinate artifact and deliverables, and closure of examinations. This position will report directly to the Global Cyber & GTS GRC Risk Management Head.
What you will be responsible for:
This highly visible leadership role will focus on designing and implementing the strategic framework and program lifecycle to support all GTS exam management activities across State Street Globally. This includes enabling transparency in exam schedules and status, developing metrics and management reporting, managing related projects and initiatives, developing response content and improving content delivery, communicate program overviews via presentations, proactively monitoring the ever changing regulatory landscape and communicating key impacts to State Street, and preparing stakeholders for executive and regulatory meetings. Additionally, this leader will also capture lessons learned from each examination and update program accordingly as well as note certain reoccurring themes that warrant executive management's attention. This role is expected to deliver exceptional client service and maintain all related activities in an organized and consistent manner. As such, the proven ability to communicate effectively, think strategically, but ensure timely action, execution, and ownership are essential.
Education & Preferred Qualifications:
10+ years' experience in financial services industry with knowledge/experience in compliance, regulatory matters, and/or direct related exam experience.

Holds a Masters in Law or Juris Doctorate (JD) with prior experience interacting with regulators or examiners (e.g., OCC, FRB, SEC/FINRA, etc.)

Strong attention to detail, organizational skills, program management skills, and a commitment to ensuring that information is consistently provided is accurate, complete and to the highest standard

Excellent interpersonal, leadership, organizational, negotiation, and communication (verbal and written) skills.

Client service skills -must demonstrate the judgment and ability to closely partner with and advise business and technology leaders (and other stakeholders) on regulatory interactions

Ability to learn new products, services, businesses while supporting them.

Ability to develop a mentoring, inclusive culture for both experienced team members and junior staff

Strong analytical skills, solid judgment, and the ability to evaluate complex business issues.

Ability to manage multiple workstreams involving different partners and groups.

Ability to thrive in a fast-paced, deadline-driven environment, including by demonstrating excellent time management and planning skills.

A relationship builder with the ability to establish, develop and maintain effective working relationships with regulators and with business and functional partners at the firm.

Strong understanding of global digital commerce, technology and cyber risk management beneficial
Why this role is important to us
Our Global Technology Services (GTS) Policy & Standard Management function will help drive progress within Global Technology Services (GTS), which is vital to State Street and is the key enabler for our business to deliver data and insights to our clients. We're driving the company's digital transformation and expanding business capabilities using industry best practices and advanced technologies such as cloud, artificial intelligence and robotics process automation.
We offer a collaborative environment where technology skills and innovation are valued in a global organization. We're looking for top technical talent to join our team and deliver creative technology solutions that help us become an end-to-end, next-generation financial services company.
Join us if you want to grow your technical skills, solve real problems and make your mark on our industry.
About State Street
What we do. State Street is one of the largest custodian banks, asset managers and asset intelligence companies in the world. From technology to product innovation we're making our mark on the financial services industry. For more than two centuries, we've been helping our clients safeguard and steward the investments of millions of people. We provide investment servicing, data & analytics, investment research & trading and investment management to institutional clients.
Work, Live and Grow. We make all efforts to create a great work environment. Our benefits packages are competitive and comprehensive. Details vary in locations, but you may expect generous medical care, insurance and savings plans among other perks. You'll have access to flexible Work Program to help you match your needs. And our wealth of development programs and educational support will help you reach your full potential.
Inclusion, Diversity and Social Responsibility. We truly believe our employees' diverse backgrounds, experiences and perspective are a powerful contributor to creating an inclusive environment where everyone can thrive and reach their maximum potential while adding value to both our organization and our clients. We warmly welcome the candidates of diverse origin, background, ability, age, sexual orientation, gender identity and personality. Another fundamental value at State Street is active engagement with our communities around the world, both as a partner and a leader. You will have tools to help balance your professional and personal life, paid volunteer days, matching gift program and access to employee networks that help you stay connected to what matters to you.
State Street is an equal opportunity and affirmative action employer.
Discover more at StateStreet.com/careers
Salary Range:
$175,000 - $287,500 Annual
The range quoted above applies to the role in the primary location specified. If the candidate would ultimately work outside of the primary location above, the applicable range could differ.