Team Lead, Engineering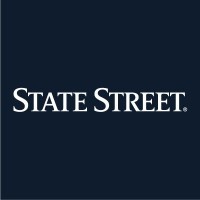 State Street
Other Engineering
Burlington, MA, USA
Posted on Thursday, September 28, 2023
Team Lead, Engineering (multiple positions) (State Street Bank and Trust Company; Burlington, Massachusetts): Will lead one or more engineering Scrum teams to build and maintain one or more of State Street/Charles River's (CRD) components or products. Provide engineering expertise for a given product area within the team and across the Engineering organization. Deliver support and assistance to customers and other teams within CRD. Specific duties include: manage a development team's staff, including assignment of work items, employee performance, engagement and professional development; work with Product Owner to design and develop software solutions to meet market need and assist in managing the product backlog for their functional area; fulfill the Scrum Master role by leading the team in their Agile development process and working to foster a strong continuous improvement culture; identify improvements in team development and quality including defining new strategies, processes, and required tooling to improve quality ; write, review and approve software development specifications, projects, proposals, methods and schedules; provide expert guidance and critical analysis of proposed changes during code reviews; advise staff members on complex technical problems including specifying proper software designs and use of existing facilities to solve common problems; monitor progress on a variety of initiatives and work packages to ensure fulfillment of product and scheduling objectives; review testing strategy and test plans for team's product to ensure high product quality; mentor team members to cultivate technical and financial domain knowledge expertise, and assist with developing other essential skills to further their careers; develop, test, debug, and implement software programs, applications and projects using Java, C#, SQL, JavaScript, or other related software engineering languages as well as keeping abreast of emerging technologies impactful to CRDs business; work with the client services organization to provide support and maintenance to current customers; and coordinate with other Scrum teams within the R&D organization to ensure seamless integration of functional workflows. Hybrid-remote telecommuting permitted pursuant to Company policy.
Minimum requirements: Bachelor's degree, or its equivalent, in Computer Science, Computer Engineering or a related technical field; plus 10 years of progressively responsible professional experience in a software engineering role.
Total experience above must include the following: 5 years of supervisory experience, either traditional or matrix supervision; and 5 years working with an Agile development methodology. Must also have the following: experience in financial services developing solutions for Portfolio Management, Trading, Compliance, Post-Trade, IBOR or Wealth Management; demonstrated experience with object-oriented programming, compiler or interpreter technologies, operating systems, relational databases (RDBMS), scripting and new/advanced programming languages; ability to clearly and succinctly summarize results for upper management; demonstrated experience in organizing and running efficient meetings; ability to manage solution complexity to ensure simple designs and workflows; ability to coordinate and lead cross-team activities; strong contributor to project plans and backlog management; and proven solid verbal and written communication skills. (Unless otherwise indicated, the Company is seeking no specific number of years of experience, and all experience can be gained concurrently).
To be considered for this position, must apply online at careers.statestreet.com. State Street Job ID:
R-740590 . An EOE.
#LI-DNI
Salary Range:
$140,000 - $222,500 Annual
The range quoted above applies to the role in the primary location specified. If the candidate would ultimately work outside of the primary location above, the applicable range could differ.