Senior Automation Engineer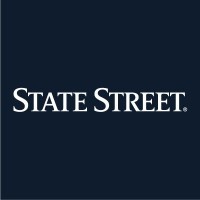 State Street
Software Engineering
Burlington, MA, USA
Posted on Saturday, September 30, 2023
This is a hands-on technical role requiring current experience working with large scale, cross-functional automation frameworks providing well-balanced coverage across UI, back-end integration and database levels.
The candidate should be a sharp, experienced software automation engineer with strong problem-solving skills and a solid software testing foundation. This role requires a talented, detail oriented, enthusiastic individual who is passionate about quality with the ability to grasp tough issues quickly and deliver well engineered, high quality solutions.

This position will work with the QA automation architect and team lead to implement cutting edge complex quality engineering automation frameworks, tools and other solutions for software development and deployment initiatives to ensure the software meets quality expectations.

The candidate will be well versed, hands-on with testing methodologies, automation techniques, knowledge of multiple tools in functional, non-functional test automation, latest trends and best practices in the testing industry and for integration with DevOps and DevOpsSec. The individual will have a solid understanding of different test automation approaches (keyword-driven, Data-driven, TDD, BDD) and technology stacks (Java, Python, JavaScript, Groovy etc.). They will work to integrate test automation into CI/CD process and instrument full SDLC automation, like cloud testing execution and reporting tools such as Jira

Practical experience in test and process automation.with cutting edge tools for Web, Desktop, DB and Web-service testing (Selenium, Ready API, etc.) and strong analytical and problem-solving skills with the ability to work in a fast-paced environment will be required.

Experience in in identifying test data management needs and implementing them is a must.
Financial services industry experience is preferred.
The role will require an individual who can mentor QA team members to implement and scale automation.
Responsibilities:
Engage with teams/projects to assess their maturity level and recommend and/or assist in implementing test automation for the given functional area.

Create comprehensive test automation scripts from business requirements and functional specifications documents for product features of moderate complexity.
Execute automated functional, integration, regression, and performance tests.
Maintain automated script libraries for functional, integration, regression, and performance testing.
Interpret results of automation tests and document software defects in issue tracking system; proactively communicate issues with developers and other project team members.
Provide testing leadership by identifying opportunities for improvement in the Scrum team's QA automation methodology.
Keep abreast of automation testing technologies and best practices with an eye to evolving automation frameworks and testing methodologies.

Assist in driving mature test automation capabilities, such as BDD/ATDD capabilities that allow teams to shift testing and test automation as far left as possible.

Develop and plan automation testing activities related to enterprise software development with enthusiasm and a natural ability to deliver on short time lines.

Improve the Testing/automation architecture by continuously reducing the testing cycle time enabling the CI\CD models by working closely with various teams

Debug automation framework and resolve technical issues working with application teams

Assist in developing the required testing automation dashboards to monitor application KPIs, utilizing relevant technology for effective quality assurance monitoring

Manage all test environments, test devices and OS versions required for testing

Define test data for robust automated testing and implement a process to maintain and expand that "Gold" copy of the data for QA.
Salary Range:
$80,000 - $132,500 Annual
The range quoted above applies to the role in the primary location specified. If the candidate would ultimately work outside of the primary location above, the applicable range could differ.