QA Manager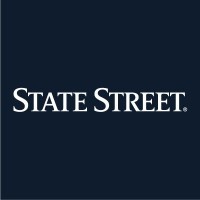 State Street
Quality Assurance
Burlington, MA, USA
Posted on Saturday, September 30, 2023
Who we are looking for:
This is a product leadership role with responsibility for creating and driving quality initiatives through the SDLC. This leader will work as a member of the central QA team to implement industry best practices and innovative test strategies to ensure CRD delivers exceptional quality products that delight our clients. The role requires a passion for quality as well as extensive current experience in implementing and modifying large scale, cross-functional test frameworks with well-balanced coverage across UI, back-end integration and database levels. The individual must have proven success in improving process and quality via test and process automation, defining the right strategy and technology based on process and architecture assessment by engaging various roles and stakeholders. This individual will provide subject matter expertise and direction to internal stakeholders to ensure best practices and enterprise standards are utilized and implemented throughout the test effort.
Why this role is important to us:
This leader will drive the overall quality strategy in planning and execution in a department while ensuring the product specialist's work is impactful on the product and positively impacts the team. As department-level quality advocate, this position requires working with: development team leads to evaluate unit test quality and coverage, product owners on acceptance criteria as well as refining client requirements for testing and product specialists to provide meaningful evaluations of product quality with respect to test coverage of functionality, client workflows and data.
What we value:
The ideal candidate is an experienced software QA leader with proven ability to grasp tough issues, problem solve quickly and deliver creative, well-engineered, high quality solutions. The role requires a demonstrated ability to develop and communicate meaningful, clear metrics that drive the teams to continuous improvement.
Skills & Responsibilities:
The candidate will have deep hands-on experience with testing methodologies, automation techniques, tooling for functional, non-functional test automation, latest industry trends, best practices and integration with DevOps.
Experience in identifying test data management needs and creating a strategy is a must.
Education & Preferred Qualifications
Bachelor's degree in software engineering, finance or similar discipline required

10+ years' experience in fintech or related field required

Automated test skills a must. Experience in a development background a plus.
About State Street:
What we do. State Street is one of the largest custodian banks, asset managers and asset intelligence companies in the world. From technology to product innovation we're making our mark on the financial services industry. For more than two centuries, we've been helping our clients safeguard and steward the investments of millions of people. We provide investment servicing, data & analytics, investment research & trading and investment management to institutional clients.
Work, Live and Grow. We make all efforts to create a great work environment. Our benefits packages are competitive and comprehensive. Details vary in locations, but you may expect generous medical care, insurance and savings plans among other perks. You'll have access to flexible Work Program to help you match your needs. And our wealth of development programs and educational support will help you reach your full potential.
Inclusion, Diversity and Social Responsibility. We truly believe our employees' diverse backgrounds, experiences and perspective are a powerful contributor to creating an inclusive environment where everyone can thrive and reach their maximum potential while adding value to both our organization and our clients. We warmly welcome the candidates of diverse origin, background, ability, age, sexual orientation, gender identity and personality. Another fundamental value at State Street is active engagement with our communities around the world, both as a partner and a leader. You will have tools to help balance your professional and personal life, paid volunteer days, matching gift program and access to employee networks that help you stay connected to what matters to you.
State Street is an equal opportunity and affirmative action employer.
Discover more at StateStreet.com/careers
CRD position
Salary Range:
$110,000 - $185,000 Annual
The range quoted above applies to the role in the primary location specified. If the candidate would ultimately work outside of the primary location above, the applicable range could differ.