Mainframe zOS RACF Engineer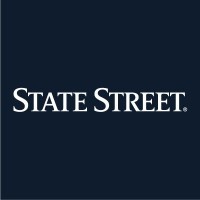 State Street
Quincy, MA, USA
Posted on Wednesday, October 4, 2023
The Critical Systems Engineering – Mainframe team has an immediate opening for a z/OS RACF Engineer. This challenging role sets strategy and provides leadership & governance to our service partners including vendors responsible for the delivery of mainframe IT Infrastructure services and works closely with the State Street operational teams.
Responsibilities include, but are not limited to:
Establishing and Maintaining Role Based Schema

Profiles management and configuration

Multi-Factor Authentication configuration and integration

Cryptographic services Enablement and Management

Integration point/liaison between MF Engineering and Global Security

Design and manage Automated Security Services

Integration of RACF with non-RACF SAF products and patterns

Assisting systems programmers

with infrastructure modernization & efficiency and exploitation of new z/OS features/functions where appropriate.

Change management

governance including review of planned changes for impact and timing

Proven level-4 troubleshooting skills in a global mainframe environment including experience working with the service providers to ensure effective and reliable operations

Ability to work with application and business teams to understand evolving client requirements and strong ability to explain impact on z/OS

Ability to direct service providers to improve mainframe security operations & performance
Requirements:
Proven experience managing a z/OS RACF environment

Understanding of USS Security and RACF integration

Understanding of Db2 Internal Security

Understanding of CICS/MQ Security with RACF

Bachelor's degree in computer science or other technical discipline with a m

inimum of 10 years' experience with z/OS infrastructure is required

Minimum of 5 years of

RACF oversight is required.

Strong customer service orientation
Familiarity with delivering IT services in a financial service organization is highly desired
Excellent leadership and exceptional verbal and written communication skills
Must be able to communicate effectively with technical and non-technical audiences
Must be a self-starter with the ability to work independently and in a team environment
Excellent time management and organizational skills
Salary Range:
$110,000 - $185,000 Annual
The range quoted above applies to the role in the primary location specified. If the candidate would ultimately work outside of the primary location above, the applicable range could differ.