Global Head of Liquidity Risk, Global Treasury Risk Management, Managing Director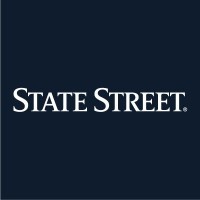 State Street
Accounting & Finance, Operations
Boston, MA, USA
Posted on Thursday, October 5, 2023
Who we are looking for
Global Treasury Risk Management (GTRM), a team within State Street's Enterprise Risk Management (ERM) department, is looking for an experienced liquidity risk professional. The primary focus for the position will be the independent risk oversight and assessment of State Street's liquidity risk.
The goal of ERM is to ensure that State Street's risks are proactively identified, well-understood, and prudently managed in support of our business strategy. GTRM acts as the business-aligned risk function focused on these responsibilities for the activities of the Global Treasury (GT) department. GT core functions include managing the investment portfolio, asset-liability risk, liquidity risk, funding and liability pricing, capital structure, and rating agency relationships. The mission of GTRM is to ensure that the GT material risks are properly identified, well-understood, and prudently managed within the context of the business strategy and stated risk appetite.
The Global Head of Liquidity Risk, Managing Director is a Boston-based position in GTRM, responsible for global oversight of the firm's liquidity risk management. This individual should have experience within a banking organization and possess good verbal and written communication skills for interactions within GTRM as well as with internal and external stakeholders including global business partners and regulators.
Other Key Responsibilities Include:
• Develop and implement policy and procedures framework compliant with all relevant global regulations.
• Develop and implement a risk appetite framework to manage and monitor risk. This includes a limit framework, escalation procedures and the associated governance, infrastructure and reporting.
• Identify measure and monitor relevant risk exposures. Ensure effective communication of risk across all hierarchy levels including senior management and the Board.
• Drive dialogue of implementation and enforcement of second line framework within first line; work closely with Treasury management to ensure ownership and accountability of responsibilities. Ensure that breaches of risk tolerance and identified deficiencies are addressed by accountable parties.
• Work closely with legal entity first and second line management to ensure compliance with both local and global requirements.
• Lead critical projects with high visibility and impact, including any related regulatory remediation.
• Work with Information Technology and risk model development to design and implement appropriate data and analytics platforms.
• Provide constructive and effective review and challenge to GTRM business partners.
Qualifications:
• Minimum of 12 years of related experience in the financial services industry.
• Experience with liquidity risk at a banking organization, ideally within the treasury or risk functions.
• Proven experience with regulatory management and regulatory remediation.
• Demonstrated experience evaluating risks and mitigating financial risk.
• Good understanding of financial instruments and balance sheet management
• Proven interpersonal and communication skills at executive level.
• Strong independent, critical thinking skills, analytical skills.
• Team player with unquestionable integrity and ethical standards.
• Strong work ethic and ability to manage multiple projects at once.
About State Street
What we do. State Street is one of the largest custodian banks, asset managers and asset intelligence companies in the world. From technology to product innovation we're making our mark on the financial services industry. For more than two centuries, we've been helping our clients safeguard and steward the investments of millions of people. We provide investment servicing, data & analytics, investment research & trading and investment management to institutional clients.
Work, Live and Grow. We make all efforts to create a great work environment. Our benefits packages are competitive and comprehensive. Details vary in locations, but you may expect generous medical care, insurance and savings plans among other perks. And our wealth of development programs and educational support will help you reach your full potential.
Inclusion, Diversity and Social Responsibility. We truly believe our employees' diverse backgrounds, experiences and perspective are a powerful contributor to creating an inclusive environment where everyone can thrive and reach their maximum potential while adding value to both our organization and our clients. We warmly welcome the candidates of diverse origin, background, ability, age, sexual orientation, gender identity and personality. Another fundamental value at State Street is active engagement with our communities around the world, both as a partner and a leader. You will have tools to help balance your professional and personal life, paid volunteer days, matching gift program and access to employee networks that help you stay connected to what matters to you.
State Street is an equal opportunity and affirmative action employer.
Discover more at StateStreet.com/careers
Salary Range:
$175.000 - $287.500 Annual
The range quoted above applies to the role in the primary location specified. If the candidate would ultimately work outside of the primary location above, the applicable range could differ.