Head of US Wholesale Credit Risk, Managing Director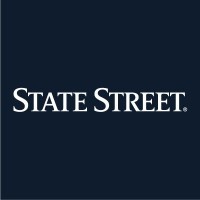 State Street
Operations
Boston, MA, USA
Posted on Thursday, October 5, 2023
Who we are looking for
As part of the Financial Risk Department's Credit Team within Enterprise Risk Management, the Head of US Wholesale Credit Risk (Managing Director) will have full oversight and ownership for the evaluation of performance and risks associated with wholesale credit counterparts, encompassing Corporate, CRE, Municipality and Financial Institution counterparts, both at portfolio and counterparty level.
The Head of US Wholesale Credit Risk will support a number of business areas, primarily Global Credit Finance, but also supporting Global Treasury and Global Markets. The position will be a key part of the Global Credit team, providing a unique opportunity to work in a dynamic risk management environment.
What you will be responsible for
Reporting into the Chief Credit Officer, the Head of US Wholesale Credit Risk will undertake:
Functional Leadership and Decision Making Responsibilities
Ensuring the development, implementation, review, and revision of appropriate credit risk management strategies, metrics, policies, procedures and systems across all US wholesale lending activities, Institutions, ensuring a complete and globally harmonized risk management framework

Developing and implementing the credit risk sections of the wholesale credit risk appetite statements, ensuring alignment between the global risk appetite and local risk appetites for credit risk.

Managing credit relevant elements, and associated inputs, into the CCAR and CECL processes, and providing appropriate guidance into the development, implementation, and execution stages.

Working closely with management to establish an appropriate risk management culture throughout the business and promote a culture of effective change.

Exercising delegated authority in a manner consistent with the Bank's risk appetite framework, and managing the decision making process for those counterparts under the responsibility of the wholesale lending team, and within the authority of the Credit Committees, to ensure high-quality and appropriate analysis.

Proactively monitoring developments that affect the credit risk profile of the portfolio using a variety of internal management tools and key risk indicators and escalating key issues to the Chief Credit Officer as required.
Actively participating in State Street's governance processes, representing Credit Risk on numerous working groups and committees, and reporting regularly with appropriate, timely and relevant information so that committees can discharge their responsibilities effectively.
Ensuring State Street's credit risk appetite is maintained through acting as a voting member in State Street's Credit Risk Committee.
Maintaining the highest standards of conduct and integrity and ensuring compliance with accepted industry practice, company policies, statute and regulatory requirements.
Establishing and monitoring systems of control, delegated authority and escalation procedures so that the business complies with internal policies and external regulations and can be managed effectively.
Adhering to the delegation and oversight (management information and escalation) framework in the performance of daily tasks, including taking proactive action to ensure there is adequate production of management information that is fit for purpose, and that issues are raised as appropriate

.
Managerial Responsibilities
Ensuring direct reports and all team members are conversant and compliant with all relevant prevailing policies and procedures for managing credit risk, including the delegation of credit approval authority, ensuring all staff maintain the highest standards of ethical conduct and integrity, and ensuring compliance with accepted industry practice, company policies, statute and regulatory requirements.

Managing the Wholesale US Credit teams covering Financial Institutions, CRE, Corporates and Municipalities and ensuring appropriate ownership of the counterparty risks by the team, as demonstrated through the management of the holistic credit risk due diligence, analysis, approval, monitoring and review process.

Hiring, directing and training risk management staff and demonstrating the 'Risk Excellence' culture in behavior.
Ensuring that assigned team has a clear understanding of their reporting lines, authority levels, scope of responsibilities (including those delegated to them and those they delegate), objectives, training and competency requirements and that progress is reviewed regularly in-line with Company policy, and are registered, per regulations, where appropriate for their role.
Developing effective working relationships and communications with staff and ensuring that staff are motivated, developed and supported.
Why this role is important to us
The US Wholesale Credit Risk Team within Financial Risk is strategically important to State Street. A significant, and growing client sector, and as such it's critical to have strong decisive risk professionals with an ability to communicate with clients and business leaders alike.
What we value
These skills will help you succeed in this role:
Build direct relationships with key internal and external parties as necessary in order to enhance credit risk management processes
Cooperate and collaborate with other risk functions and internal control functions
Excellent critical thinking ability and analytical skills
Strong verbal, written, and presentation skills
Self-motivated and able to work independently
Excellent time-management capacity
Ability to lead and participate in projects
Ability to cooperate with others to help both parties be successful & foster an environment that supports effective teamwork
Comfortable in conflict resolution as appropriate with others/in a matrix organization
Education & Preferred Qualifications
10+ years of US wholesale credit credit risk management in a global financial institution, or related experience, with a broad knowledge of credit and capital market products
MBA and/or CFA strongly preferred (or equivalent)
Strong attention to detail and analytical skills for preparing and/or reviewing credit approval requests
Ability to work well both independently and in a team environment and collaborate on time sensitive credit approval requests
About State Street
What we do. State Street is one of the largest custodian banks, asset managers and asset intelligence companies in the world. From technology to product innovation we're making our mark on the financial services industry. For more than two centuries, we've been helping our clients safeguard and steward the investments of millions of people. We provide investment servicing, data & analytics, investment research & trading and investment management to institutional clients.
Work, Live and Grow. We make all efforts to create a great work environment. Our benefits packages are competitive and comprehensive. Details vary in locations, but you may expect generous medical care, insurance and savings plans among other perks. And our wealth of development programs and educational support will help you reach your full potential.
Inclusion, Diversity and Social Responsibility. We truly believe our employees' diverse backgrounds, experiences and perspective are a powerful contributor to creating an inclusive environment where everyone can thrive and reach their maximum potential while adding value to both our organization and our clients. We warmly welcome the candidates of diverse origin, background, ability, age, sexual orientation, gender identity and personality. Another fundamental value at State Street is active engagement with our communities around the world, both as a partner and a leader. You will have tools to help balance your professional and personal life, paid volunteer days, matching gift program and access to employee networks that help you stay connected to what matters to you.
State Street is an equal opportunity and affirmative action employer.
Discover more at StateStreet.com/careers
Salary Range:
$175.000 - $287.500 Annual
The range quoted above applies to the role in the primary location specified. If the candidate would ultimately work outside of the primary location above, the applicable range could differ.