Head of Operational Risk Foundational Programs, SVP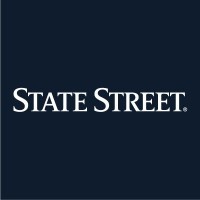 State Street
Multiple locations
Posted on Friday, October 6, 2023
Who we are looking for
The Head of Operational Risk Foundational Programs is a senior leadership position within the Operational Risk Management Team. The role holder plays a critical role in defining how State Street identifies, assesses and manages its operational risk exposures within its Risk Appetite and uses the related outcomes to drive improvements in the risk and control environment. The role encompasses core capabilities which are integrated to drive effective Risk Identification & Assessment; inclusive of Business Process Management, Internal Control Program, Risk & Control Self-Assessment, Operational Risk Events, Key Risk Indicators, Scenarios/WarGaming, & Independent Targeted Risk Assessments/Post Mortems).
Why this role is important to us
The role will require the leader to interface with a diverse group of senior stakeholders involved or affected by the Operational Risk initiatives, special projects and remediations. Stakeholders may include senior management, risk and control owners, Business Executives, COOs, Audit, and regulators. The leader is expected to be deeply engaged during high-impact events such as Operational Risk Management program development and regulatory remediations, provide specialist Operational Risk knowledge, guidance and insights related to capability development, influence and shape the implementation of the all foundational programs to support the Operational Risk Management Framework and promote desired behaviors and a positive risk culture.
This role requires an executive who has extensive knowledge of global regulatory requirements, supervisory guidance and industry best practices. The role requires in-depth experience with designing, implementing and leading transformation activities to deliver an effective Operational Risk Management Program to achieve the commercial objectives of the organization within its defined appetite.
The role is global in nature and will require excellent communication, negotiation and partnership skills in order to influence a wide variety of stakeholders, including external regulators.
What you will be responsible for
As Head of Operational Risk Foundational Programs, Senior Vice President you will
Develop a comprehensive and thoughtful risk identification & assessment strategy that improves operational risk management, strengthens internal controls and enables profitable growth within the organizations risk appetite. The role will need to strike the correct balance between developing an effective compliant program and commerciality while holding stakeholders to account.

Define the organizational support model to deliver on the Operational Risk Management framework strategy globally.

Design, implement and manage execution of a global Operational Risk Management capabilities for Non-Financial Risk across State Street. This includes all elements of the 'house' as per industry standard.

Ensure requirements, methodologies, policies, processes, reporting and aggregation tools deliver a comprehensive and timely view of non-financial risk for the Enterprise.

Design, implement and manage a business process management program which enables the effective identification of risk and controls through the integrated process, risk and control program.

Establish, deploy and monitor an Internal Control Framework which clearly establishes standard practices, control definition and measures to enable effective testing / monitoring required to mitigate operational risks throughout the organization.

Enhance the operational risk appetite and key indictor program to ensure cascading and active monitoring of risk in line with established appetite.

Expand the operational risk event program to ensure timely identification and analysis of risk events, including near misses and boundary events.

Strategize, evolve and manage the organization's scenario program inclusive of war gaming / business level scenarios.

Identify and proactively manage current and emerging risks, industry trends and regulatory requirements to ensure the framework remains relevant, compliant and value additive.

Make the function stronger through quality risk reviews, special projects and continuous internal challenge.

Develop insights, solutions and reporting on business process, risk and control outcomes for senior management and core constituents to harness

Cultivate a positive inclusive culture across the global teams driving active engagement and operational excellence.

Manage key stakeholders at all levels across State Street to drive strategic priorities and objectives.

Establish minimum requirements and best practices for providing an independent assessment of, and effective challenge to, business processes, risk appetite, operational risk events, RCSAs and the related internal control environment.

Foster relationships with senior management and key stakeholders globally across the First & Second lines of defense to ensure clear allocation of responsibilities for their role in the identification, assessment and management of operational risk.

Responsible for building and managing a high performing team which oversees the application of the integrated process, risk and control assessment framework globally.

Support the governing bodies in implementing and enhancing the risk management and risk controlling processes and the design of risk mitigation arrangements.

Act as a key liaison with regulatory agencies, internal and external advisors and other internal control groups on risk related issues.
What we value
These skills will help you succeed in this role
Detail oriented with a demonstrated ability to independently manage and prioritize a book of work spanning change the bank and run the bank activities.

Strategic thinker with a demonstrated ability to distill complex, ambiguous information to create effective solutions and insights for leaders

Ability to quickly analyze the status quo and identify opportunities for continuous improvement or re-engineering

Cutting edge subject matter expertise in operational risk discipline

Proven interpersonal and communication skills at both the executive and board level

Highly organized with extensive analytical, problem-solving and negotiation skills
Education & Preferred Qualifications
Minimum of least fifteen years of management experience in financial services with a proven track record for achieving operational excellence and delivering franchise wide transformation initiatives.

Experience across Operations, Risk Management and / or Audit roles which require the management of diverse risk types including operational risk.

Equivalent to a university degree in finance, business, accounting or related field. Additional academic degree (e.g., MBA, doctorate) preferred

Experience with US regulations as well as a strong working level of knowledge with European and Asia Pacific regulations.
Are you the right candidate? Yes!
We truly believe in the power that comes from the diverse backgrounds and experiences our employees bring with them. Although each vacancy details what we are looking for, we don't necessarily need you to fulfil all of them when applying. If you like change and innovation, seek to see the bigger picture, make data driven decisions and are a good team player, you could be a great fit.
Salary Range:
$225,000 - $337,500 Annual
The range quoted above applies to the role in the primary location specified. If the candidate would ultimately work outside of the primary location above, the applicable range could differ.