Head of Intermediary Distribution, Senior Managing Director - State Street Global Advisors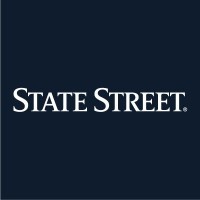 State Street
Marketing & Communications, Operations
Boston, MA, USA
Posted on Saturday, October 7, 2023
We are currently hiring for a leadership role in the State Street Global Advisors U.S. SPDR ETF Business. In this role as Senior Managing Director, Head of Intermediary, you will be responsible for developing and leading the overall strategy for intermediaries in the US. Reporting to the Head of Americas Distribution, you will work with this individual to craft, refine and execute the firm's strategy at our largest platforms to effectively distribute SPDR products. Given your understanding of the industry, you will help to identify the future state of the intermediary landscape and effectively prepare and position SPDR to meet future challenges and opportunities. This requires promoting the State Street Global Advisors and SPDR value proposition and building our presence, visibility and revenue.
You should possess deep knowledge of the market, strong investment acumen and proven experience building an Intermediary function while driving strategic initiatives. You should bring consultative relationships with key industry leaders and interface with them as peers. In a highly competitive market, you will deepen SPDR client relationships to give our advisor clients the best chance for investment success.
Your responsibilities as Head of Intermediary Distribution:
You will help to shape SPDR's intermediary strategy by thinking holistically about the industry ecosystem, including evolving client needs, asset management competitors, intermediaries, emerging competitors (e.g., direct indexing), etc.
You will bring credibility with senior leadership of clients and partners. You will understand client firm strategies while effectively communicating the SPDR strategy. You will foster strong relationships with senior and executive management for the largest, most complex client organizations. You will utilize market expertise to position SPDR products and services successfully. You will represent SPDR well as a senior member of the team in the industry.
You will build a vision and execute on an intermediary distribution strategy. You will create and implement a strategic sales plan across both private wealth firms, independent broker/dealer firms and RIAs to increase assets under management and use of SPDR products. You will ensure your direct reports understand and carry out the strategy.
You will lead the team of approximately 45 distribution professionals across all intermediary channels as well as National Accounts to maximize client engagement, building client loyalty and increasing penetration of SPDRs in key markets.
You will drive the profitable long-term development of the intermediary business and identify major growth opportunities. You will improve the service model for sales activity based on deep expertise of the market, competition, regulatory considerations, etc.
You will partner effectively across the organization. You will listen, influence and collaborate with key partners. You will navigate complex organizational situations to build a common understanding and align on the path to improve the end-to-end client experience and outcomes. You will build strong, collaborative relationships with peers within other SSGA teams.
You will lead and develop diverse talent. You will bring a track record of identifying, attracting, developing and retaining diverse talent across the broader organization. You will help build and represent SPDR's culture.
You will monitor and communicate progress towards sales targets. You will drive the team to achieve sales and retention goals through targeted activities.
You will deliver risk excellence and comply with the sales supervision culture that demonstrates and promotes the highest ethical standards.
Education & Preferred Qualifications
Bachelor's degree required, Master's preferred
Series 24, 7 and 63 licensed
Investment industry designations such as Chartered Financial Analyst (CFA) or Certified Investment Management Analyst (CIMA) preferred
Minimum 15 years of experience in the investment management industry including 5 years in senior level roles in Intermediary, Sales/Business Development or Due Diligence
Executive leadership skills – a collaborator and influencer who inspires trust in others and influences across an organization; a leader who can make others around them successful
Strategic and forward looking growth mindset. Ability to identify key trends and advise how SPDR can enhance its client and advisor engagement strategy.
Demonstrated track record of successfully navigating complex organizations, both internally and with clients, and marshalling resources to complete strategic business initiatives
Strong enterprise selling skills. Ability to align key client initiatives with SPDR's value proposition.
Data driven – understands how to use data and analytics to optimize distribution strategy and client experience.
Extraordinary verbal and written communication and sales presentation skills.
Track record of driving results and closing complex deals.
Media trained, demonstrated track record of press engagement.
Demonstrates integrity, high energy and motivation to succeed.
Are you the right candidate? Yes!
We truly believe in the power that comes from the diverse backgrounds and experiences our employees bring with them. Although each vacancy details what we are looking for, we don't necessarily need you to fulfil all of them when applying. If you like change and innovation, seek to see the bigger picture, make data driven decisions and are a good team player, you could be a great fit.
About State Street Global Advisors
What We Do. As the asset management arm of State Street Corporation, State Street Global Advisors has served the world's governments, institutions and financial advisors for over four decades. With a rigorous, risk-aware approach built on research, analysis and market-tested experience, we build from a breadth of active and index strategies to create cost-effective solutions. As stewards, we help portfolio companies see that what is fair for people and sustainable for the planet can deliver long-term performance. And, as pioneers in index, ETF, and ESG investing, we are always inventing new ways to invest. As a result, we have become one of the world's largest asset managers with trillions of dollars under our care.
Our Mission. At State Street Global Advisors our mission is to invest responsibly to enable economic prosperity and social progress. We are driven by a desire to help our clients, and those who rely on them, achieve a better future. We have a long history of developing innovative investment strategies to provide our clients with reliable and transparent returns, cost-effectively, and without excessive risk.
Work, Live and Grow. We make all efforts to create a great work environment. Our benefits packages are competitive and comprehensive. Details vary by location, but you may expect generous medical care, insurance and savings plans, among other perks. You'll have access to Flexible Work Programs to help you match your needs. And our wealth of development programs and educational support will help you reach your full potential.
Inclusion, Diversity and Social Responsibility. We truly believe our employees' diverse backgrounds, experiences and perspectives are a powerful contributor to creating an inclusive environment where everyone can thrive and reach their maximum potential while adding value to both our organization and our clients. We warmly welcome candidates of diverse origin, background, ability, age, sexual orientation, gender identity and personality. Another fundamental value at State Street is active engagement with our communities around the world, both as a partner and a leader. You will have tools to help balance your professional and personal life, paid volunteer days, matching gift programs and access to employee networks that help you stay connected to what matters to you.
State Street is an equal opportunity and affirmative action employer.
Company: State Street Global Advisors
Salary Range:
$225,000 - $337,500 Annual
The range quoted above applies to the role in the primary location specified. If the candidate would ultimately work outside of the primary location above, the applicable range could differ.