Securities Finance Tax Manager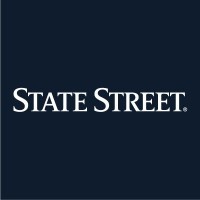 State Street
Accounting & Finance
Boston, MA, USA
Posted on Saturday, October 7, 2023
Securities Finance Tax Manager (State Street Bank & Trust Company; Boston, MA): State Street Global Markets provides key offerings in Currency Management, Electronic Trading Solutions, Enhanced Custody, Foreign Exchange, Securities Lending, and Transition Management. Will be part of a team of tax professionals that supports each of the Securities Finance lines of business: Agency Lending, Enhanced Custody, and Alternative Financing Solutions. Specific duties of the position include: Provide comprehensive technical operational tax support and internal advice to the Securities Finance lines of business including legal and compliance teams. Analyze US domestic and international tax laws, including domestic statutory (e.g., Internal Revenue Code, Treasury Regulations, IRS Notices, etc.), US double tax treaties with foreign jurisdictions, and various foreign local country tax laws, as applicable to financial intuitions and financial products and transactions; Advise business and various internal stake holders (e.g., Legal, Risk, Compliance, Accounting, Operations) on US and International Tax regulatory compliance matters; Perform independent tax research as needed by using various online and software tools such as LexisNexis, Westlaw, Bloomberg Tax, Tax Analysts, EY Global Withholding Tax Reporter; Examine and analyze financial records or processes/procedures to assess tax compliance risks and ensure tax regulatory compliance; Review and assess new and incremental product initiatives and requirements by: analyzing and establishing the current tax position, compiling tax‐related requests for external legal and tax advice, coordinating directly with external legal and tax counsel, concluding the technical operational tax analysis, and drafting the tax section of the Product Development ("PD") memo and Product Oversight Committee ("POC") tax submissions, and presenting findings as necessary; Review and analyze legal tax memoranda provided by external tax counsel; Prepare written summary of advice, using technical knowledge and commercial experience; Direct and participate in formal and informal meetings with bank directors, trustees, senior management, and outside counsels/accountants/consultants to gather information and discuss findings. Providing internal guidance and technical support with respect to the application of FATCA, 871(m) and other tax regulatory regimes to capital market transactions; Working closely with internal corporate tax legal (contractual negotiations) compliance and custody teams; Attending PD POC and industry meetings, and participating in industry committees to drive key tax initiatives; Monitor all relevant international tax developments on a daily basis, advising the SF businesses accordingly; Assist and manage the implementation of cross‐border tax changes, such as internal system changes, and client communications, amongst others; and Provide tax guidance and counsel to operational and IT personnel on implementation of relevant tax regulatory changes. Hybrid telecommuting permitted pursuant to Company policy.
Minimum requirements are: Bachelor's degree or its equivalent in Accounting, Tax, Law or related field; plus 7 years experience in international taxation within accounting firm, law firm, or equivalent industry experience. Alternatively, will accept a Juris Doctor degree or equivalent law degree; plus 4 years experience in international taxation within accounting firm, law firm, or equivalent industry experience.

Must have: Demonstrated knowledge of the taxation of cross‐border financial institutions, the application of double taxation treaties, and U.S. and international income tax matters; Demonstrated solid knowledge of tax-related risk management; Proven experience with global custody and capital markets activities; Demonstrated excellent communication skills and proven ability to work with senior management and thrive in a fast-paced environment; and Proven success in a role requiring the strong interpersonal skills and the ability to foster collaborative relationships with internal partners across the organization. (Unless otherwise indicated, the Company is seeking no specific number of years of experience, and all experience can be gained concurrently).
To be considered for this position, must apply online at careers.statestreet.com. State Street Job ID: R-740968. An EOE.
Salary: $121,867 to $215,000.
#LI-DNI
Salary Range:
$121,867 - $215,000 Annual
The range quoted above applies to the role in the primary location specified. If the candidate would ultimately work outside of the primary location above, the applicable range could differ.