State Street Global Advisors-Sr. Product Owner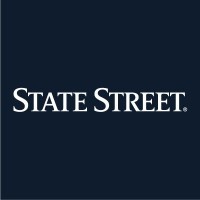 State Street
Product
Boston, MA, USA
Posted on Friday, October 13, 2023
Senior Product Owner
Who We Are Looking For
The Application Technology Services team is looking to hire a Senior Production Owner who will be responsible for working with internal development teams to create solutions to improve the client experience, the product feature set, and the strategic position of the Portfolio Construction Tools. The Senior Product Owner will become a product expert and help to ensure that our software products effectively aid our Portfolio Managers with their workflow including portfolio review and trading decision making. The successful candidate will have strong technology and business acumen, build partnerships, foster close collaboration and work hand in hand with the business and technology teams.
Why This Role Is Important To Us
State Street Global Advisors is under taking a number of major strategic initiatives and needs a dynamic Senior Product Owner with strong personal and problem solving skills to help us achieve our goals. The ideal candidate will bring a strong understanding of the Systems Development Life Cycle and a natural curiosity to learn about all aspects of SSGA's business. They will leverage that knowledge to clear road blocks and ensure project goals are met.
Responsibilities
Establish relationships with all stakeholders and development leads globally to ensure the right engagement and alignment is achieved for each initiative
Ensure that the establish development framework and methodologies are followed and if needed, improved upon with a critical eye to the needs Compliance and Auditing.
Assist in maintaining application administrative needs such as maintaining our CMDB, EOL/EOS records, architectural platform maps and cloud migration roadmaps.
Address and participate in Audit and Risk Mitigation application reviews. Liaison with Development Team as needed to provide artifacts. Document and promote process improvements as found and as needed.
Assist in the oversight of the development life cycle from issue tracking to implementation. Create (as needed) and provide guidance for standardization of all tasks from issue intake and management, to testing methods and to the deployment process.
Provide status reporting on key initiatives and escalate issues, risks and dependencies in effective manner to IT Senior Management.
Work on issues of the highest complexity and strategic value where analysis of situation or data requires evaluation of a variety of factors, including a broad understanding of current business or system processes
Assist in implementation tasks, such as deployment support, issue tracking and stabilization efforts
Define, govern, and continuously evolve the technology strategy and solutions we are implementing with a focus on a successful and stable application development and technology roadmap
What We Value
These skills will help you succeed in this role:
Proven track record leading a technology team (development, business analysis, QA, support)
Solid understanding Software Development Lifecycle (SDLC), ITIL processes and development platforms
Strong people management experience particularly in a non-direct reporting role.
Detailed knowledge of the Asset Management or Investment Management industry, with a focus on Fixed Income and Cash Investment
Excellent communication skills and confidence in dealing with all levels of the organization, both internal and external
Senior level presentation skills and project management responsibilities
Must be able to work independently with limited supervision
Solid interpersonal skills and ability to effectively organize and communicate across functional and technical lines
Highly organized, and ability to manage multiple tasks and projects
Leadership qualities in managing complex projects and teams to deliver business results and positive outcomes
Education & Preferred Qualifications
Bachelor's degree is a requirement; Computer Science or Information Technology preferred.
Financial Services background, including investment or asset management (preferred)
Information technology expertise
Should be an excellent communicator, experience on communicating with global users (both written and verbal), will be preferred.
Are you the right candidate? Yes!
We truly believe in the power that comes from the diverse backgrounds and experiences our employees bring with them. Although each vacancy details what we are looking for, we don't necessarily need you to fulfil all of them when applying. If you like change and innovation, seek to see the bigger picture, make data driven decisions and are a good team player, you could be a great fit.
About State Street Global Advisors
What we do. As the asset management arm of State Street Corporation, State Street Global Advisors has served the world's governments, institutions and financial advisors for over four decades. With a rigorous, risk-aware approach built on research, analysis and market-tested experience, we build from a breadth of active and index strategies to create cost-effective solutions. As stewards, we help portfolio companies see that what is fair for people and sustainable for the planet can deliver long-term performance. And, as pioneers in index, ETF, and ESG investing, we are always inventing new ways to invest. As a result, we have become one of the world's largest asset managers with trillions of dollars under our care.
Our Mission. At State Street Global Advisors our mission is to invest responsibly to enable economic prosperity and social progress. We are driven by a desire to help our clients, and those who rely on them, achieve a better future. We have a long history of developing innovative investment strategies to provide our clients with reliable and transparent returns, cost-effectively, and without excessive risk.
Work, Live and Grow. We make all efforts to create a great work environment. Our benefits packages are competitive and comprehensive. Details vary by location, but you may expect generous medical care, insurance and savings plans, among other perks. You'll have access to Flexible Work Programs to help you match your needs. And our wealth of development programs and educational support will help you reach your full potential.
Inclusion, Diversity and Social Responsibility. We truly believe our employees' diverse backgrounds, experiences and perspectives are a powerful contributor to creating an inclusive environment where everyone can thrive and reach their maximum potential while adding value to both our organization and our clients. We warmly welcome candidates of diverse origin, background, ability, age, sexual orientation, gender identity and personality. Another fundamental value at State Street is active engagement with our communities around the world, both as a partner and a leader. You will have tools to help balance your professional and personal life, paid volunteer days, matching gift programs and access to employee networks that help you stay connected to what matters to you.
State Street is an equal opportunity and affirmative action employer.
Company: State Street Global Advisors
Salary Range:
$120,000 - $202,500 Annual
The range quoted above applies to the role in the primary location specified. If the candidate would ultimately work outside of the primary location above, the applicable range could differ.