State Street Global Advisors-Application Manager, Enterprise Risk Solutions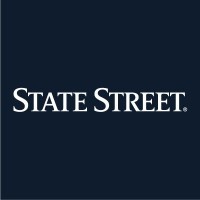 State Street
Boston, MA, USA
Posted on Friday, October 13, 2023
Who we are looking for.
We are looking for an Application Manager who will be responsible for all the technology solutions within the Enterprise Risk Technology Solutions. The person will lead and support all the IT demand - Run, Change and Transform initiatives for the Enterprise Risk Management (ERM) business group responsible for identification, control, and reporting of operational, investment, liquidity, counterparty, and model risk globally. This role will lead a globally diverse team of technology professionals and functional leads to ensure the Enterprise Risk IT operates high-quality and reliable software applications and services to support our business and clients.
Understanding the relationships between technology, data, operations, and business areas along with knowledge in the financial markets specifically within asset management, investment management and preferably enterprise risk business domain will be required to build, improve, and implement robust, scalable solutions for State Street Global Advisors (SSGA).
Strong leadership and social skills that champions close collaboration with various partners throughout the business and technology teams, along with a demonstrated ability to thrive in a multi-platform environment will be required.
The role will require strong collaboration and interaction with global SSGA and broader State Street Corporation (STT) teams and will need to communicate effectively for achieving their goals. You will need the ability to organize both qualitative and quantitative information in a meaningful way to develop and implement plans and mitigate project risks. You will strengthen technology risk management by maintaining overall project achievements and resourcing, including improvement in productivity via automation and centralization of golden source data, to execute our transformation strategy. You will drive a risk-aware culture throughout the organization by challenging the status quo and providing objective thought leadership to the broader application technology solutions group.
The candidate must have proven history of managing global IT teams and have experience in thought leadership, Business Stakeholder management, application technology strategy and execution.
Why this role is important to us.
The team you will be joining is a part of State Street Global Advisors, one of the largest asset managers in the world. We partner with many of the world's largest, most sophisticated investors and financial intermediaries to help them reach their goals through a rigorous, research-driven investment process. With over four decades of experience and trillions of dollars in assets under management, we offer one of the broadest selections of services across asset classes, risk profiles, regions, and styles. As pioneers in index, ETF, and ESG investing, we are always inventing new ways to invest.
Join us if making your mark in the asset management industry from day one is a challenge you are up for.
This role is part of SSGA IT Application Technology Services who is responsible for providing hi-quality business application and technology services that SSGA's Investment Management business runs on. Enterprise Risk Management is a critical business function providing independent risk analysis and monitoring across all asset classes as a second line of defense to our investment management business.
What you will be responsible for
Business Stakeholder alignment and management – Collaborate with cross functional business leadership across – Investment Risk, Liquidity Risk, Counterparty Risk and Operational Risk teams to prioritize, define, plan, implement and deliver technology solutions.
Lead a global development team that will focus on implementation of multiple complex software development projects on time and within budget across prioritized Run, Change and Transform IT demand initiatives.
Define and implement a global workforce strategy in partnership with vendor partners, for Enterprise Risk Technology Solutions and be responsible for high quality deliverables with best practice development techniques.
Work with technology partners and ensure that a clear vision and delivery plan for prioritized IT demand initiatives are communicated to all stakeholders.
Collaborate with various IT partners across – Application Architecture, Platform Architecture, Data Engineering, IT Risk and Resiliency and Business Management Office teams and successfully accomplish the larger firm wide technology group goals and priorities.
Empower and mentor the Enterprise Risk IT colleagues to innovate and improve while maximizing their contribution by setting clear objectives, coaching, delegating, and providing constructive feedback.
Act as an advocate for change management, inspire innovation and creativity in technology solution.
Provide domain expertise to the team as needed.
What we value
These skills will help you succeed in this role.
Strategic thinking and strong leadership with experience in Business Stakeholder management, IT demand prioritization, planning and execution of small to large size technology projects.
Strong leadership, mentoring, collaborative, and project management skills with focus on forward-looking goals and the project vision.
Strong communication skills, at both senior management level and team/project level. Effective collaboration with global Business organization and IT functions.
Risk Excellence mindset, proactive risk identification and risk management.
Solid problem-solving and analytical skills along with an understanding organizational process and data governance
Experience with vended risk analytics engines (e.g., Bloomberg's PORTPlus, MSCI BarraOne, Risk Metrics, Axioma, FactSet products) is preferable.
Mid-level competency in SQL to query raw data is preferred.
Interaction with AWS Cloud, Big Data solutions as well traditional relational structures (Oracle / MSSQL) and conceptualizing architecture and supporting framework is preferable.
Familiar with BI tools and data visualization for reporting data effectively is preferable.
Education & Preferred Qualifications
Minimum bachelor's degree with 10+ years of professional experience in a software application manager role or equivalent leadership and program management role with solid experience in the investment management industry
CFA / FRM is preferable.
Are you the right candidate? Yes!
We truly believe in the power that comes from the diverse backgrounds and experiences our employees bring with them. Although each vacancy details what we are looking for, we do not necessarily need you to fulfil all of them when applying. If you like change and innovation, seek to see the bigger picture, make data driven decisions and are a good team player, you could be a great fit.
About State Street Global Advisors
What We Do. As the asset management arm of State Street Corporation, State Street Global Advisors has served the world's governments, institutions, and financial advisors for over four decades. With a rigorous, risk-aware approach built on research, analysis, and market-tested experience, we build from a breadth of active and index strategies to create cost-effective solutions. As stewards, we help portfolio companies see that what is fair for people and sustainable for the planet can deliver long-term performance. And, as pioneers in index, ETF, and ESG investing, we are always inventing new ways to invest. As a result, we have become one of the world's largest asset managers with trillions of dollars under our care.
Our Mission. At State Street Global Advisors our mission is to invest responsibly to enable economic prosperity and social progress. We are driven by a desire to help our clients, and those who rely on them, achieve a better future. We have a long history of developing innovative investment strategies to provide our clients with reliable and transparent returns, cost-effectively, and without excessive risk.
Work, Live and Grow. We make all efforts to create a great work environment. Our benefits packages are competitive and comprehensive. Details vary by location, but you may expect generous medical care, insurance, and savings plans, among other perks. You will have access to Flexible Work Programs to help you match your needs. And our wealth of development programs and educational support will help you reach your full potential.
Inclusion, Diversity and Social Responsibility. We truly believe our employees' diverse backgrounds, experiences and perspectives are a powerful contributor to creating an inclusive environment where everyone can thrive and reach their maximum potential while adding value to both our organization and our clients. We warmly welcome candidates of diverse origin, background, ability, age, sexual orientation, gender identity and personality. Another fundamental value at State Street is active engagement with our communities around the world, both as a partner and a leader. You will have tools to help balance your professional and personal life, paid volunteer days, matching gift programs and access to employee networks that help you stay connected to what matters to you.
State Street is an equal opportunity and affirmative action employer.
Company: State Street Global Advisors
Salary Range:
$140,000 - $222,500 Annual
The range quoted above applies to the role in the primary location specified. If the candidate would ultimately work outside of the primary location above, the applicable range could differ.